Here are 5 most rare used html tags which we learn today. While they might familiar but still quite useful in some situations.
So let's start learning most 5 html unused tags...
2.fieldset tag
 Fieldset is a nifty little attribute that you can add to your forms to logically group form elements. Once applied the fieldset tag draws a box around the elements within the fieldset. 

3.ins tag
If you want underline without using css, then use ins tag. This tag add underline of the text which is inside the ins tag.

4.del tag
This tag is as similar to ins tag but the difference is ins tag used to underline words and del tag is shown what's been taken out with a strikthrough.
5.cite tag
cite tag is used to define text inside other elements for a reference. Typically the browser will render the text inside of the cite tag in italics. The cite tag is really useful for citing bibliographic and other site references.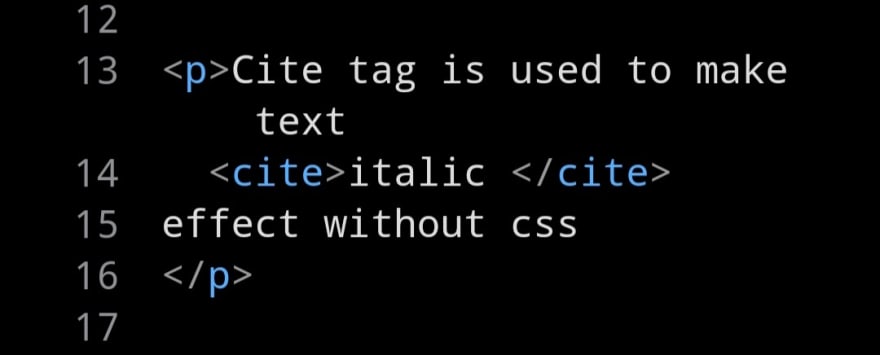 🙏 Thanks for reading...
👉 Stay tuned with us for more
interesting article.