Refactoring zealots will tell you you cannot refactor without proper unit test in place - Five Lines of Code assumes no tests available (although highly encouraged) while providing practical coding patterns (XP / Clean Code / Refactoring) that leverage the IDE and compiler such that they are considered "safe".
Christian Clausen does a fantastic job at weaving together the fundamentals of technical agile (craftsmanship) practices that are accessible to beginners yet thought provoking enough to teach the oldest of us dogs a few tricks.
---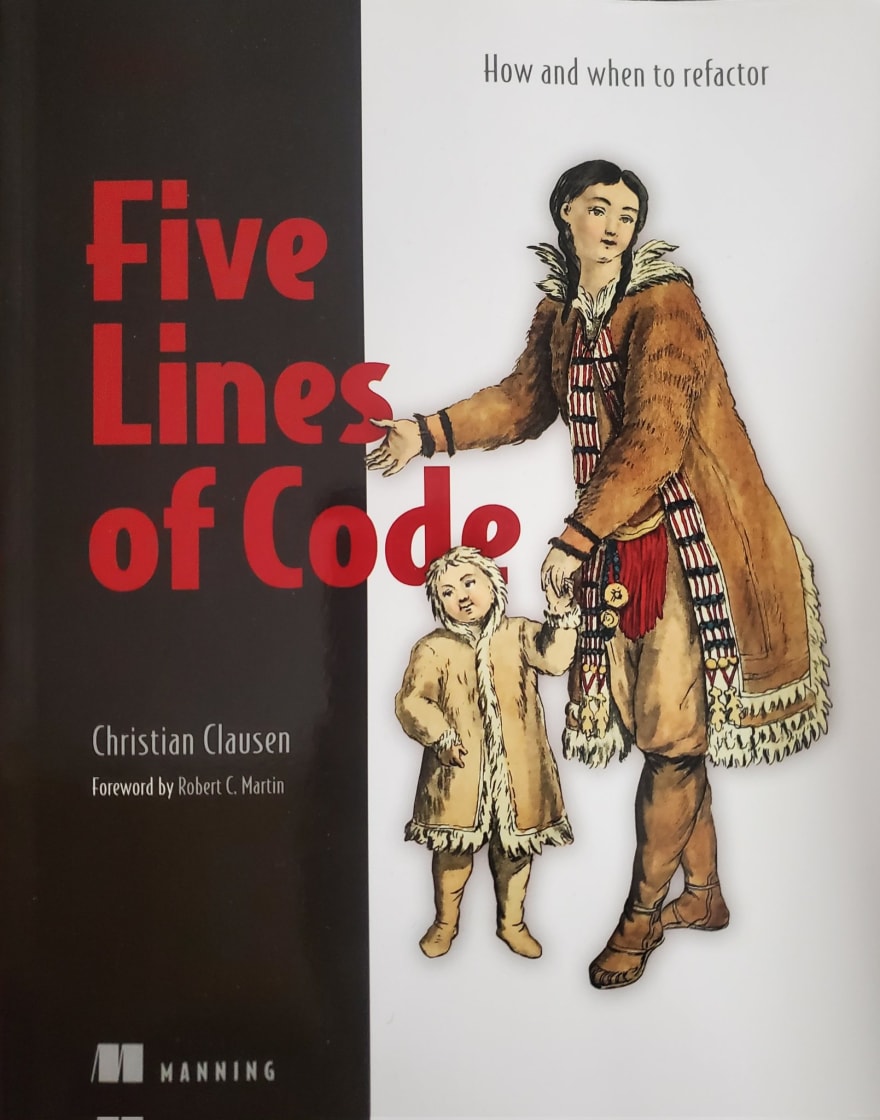 Refactoring - the discipline of transforming bad code to good code without breaking it. It works best - and cost least - if you do it regularly.
Good Code
Human Readable
Maintainable
Performs task as expected
Time is expensive, make easy to read
Make change easy, then make easy change
Readability - code's aptitude for communicating intent
Maintainability - risk inherent to change

Readability over Performance
(except when performance matters)

Rules
Rule - Five Lines
No more than five lines
Specific limit less important than having limit
Extract method
Comments are used like deodorant on bad code
Rule - Either Call or Pass
Call or pass, not both
Keep at same level of abstraction
Carefully consider names
Rule - If Only At The Start
if should be first thing in function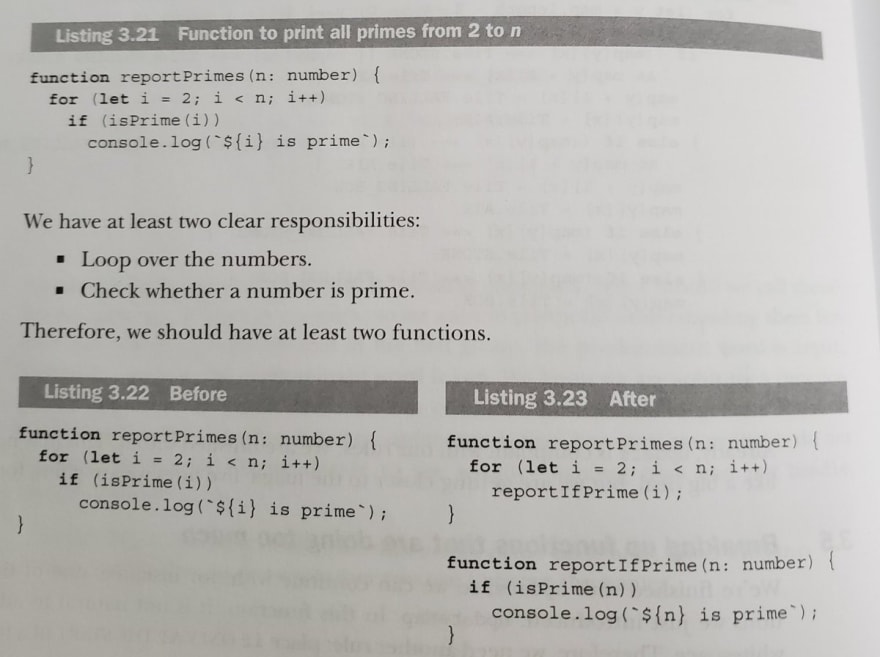 Rule - Never Use If With Else
Unless, checking against data type not in control
if-else as hardcoded decision
Push Code Into Classes refactoring pattern as an extension of Replace Type Code With Classes
Rule - Never Use Switch
Unless, no default and return in every case
Rule - Only Inherit from Interfaces
Shared code causes coupling
Favor object composition over inheritance

IDEs indicate unused code, delete it!
Rule - Use Pure Conditions
Command and query separation
Don't have to understand all code to refactor.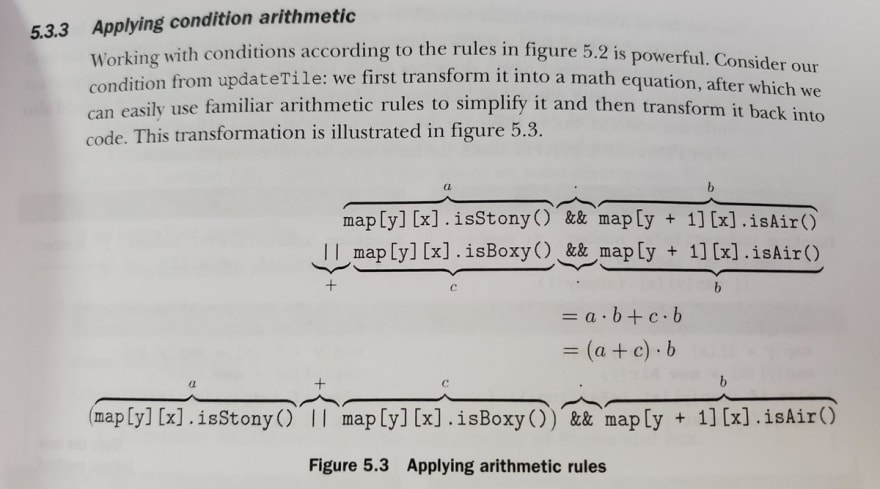 Strategy Pattern is a powerful refactoring tool.
Rule - No Interface With Only One Implementation
Interface signals variation; if none, adds overhead to mental model
Rule - Do Not Use Getters or Setters
Force Pushed-Based Architecture, class behavior
Law of Demeter - Don't talk to strangers
Getters mask violations

Rule - Never Have Common Affixes
Code should not have common prefixes or suffixes
The Real World
Enforce Sequence
Remove sequence invariant / temporal coupling
Utilize constructors / lifecycle events
Listen to compiler's output, including its warnings
Avoid having multiple threads with shared mutable data
Zero Compiler Warnings - Broken Window Theory
Comments are sus, smell, and are not to be used as deodorant on unclean code
Comment only what code cannot say - why comments, not what comments
Code is a liability
Incidental Complexity - "Tech Debt"
ignorance
waste
debt
drag
Sharpen the Saw - 80/20
Anything that is unused, no matter it's potential, is only an expense
Generality and Optimization sacrifice Simplicity - take precautions to minimize adverse effects
Only solve problem at hand, not problem can imagine
Maximize amount of work not done
Code is efficient until proven otherwise - avoid premature performance optimizations at the cost of readability - setup performance tests when optimization is necessary
Isolate tuned code #magic
If cannot make it good, make it stand out
Cyclomatic Complexity as lower bound for number of tests - one for each path through the code

Improving through small steps is what refactoring is about

Rules Overview
Five Lines
Either Call or Pass
if Only At The Start
Never Use if with else
Never Use switcth
Only Inherit From Interfaces
Use Pure Conditions
No Interface With Only One Implementation
Do Not Use Getters Or Setters
Never Have Common Affixes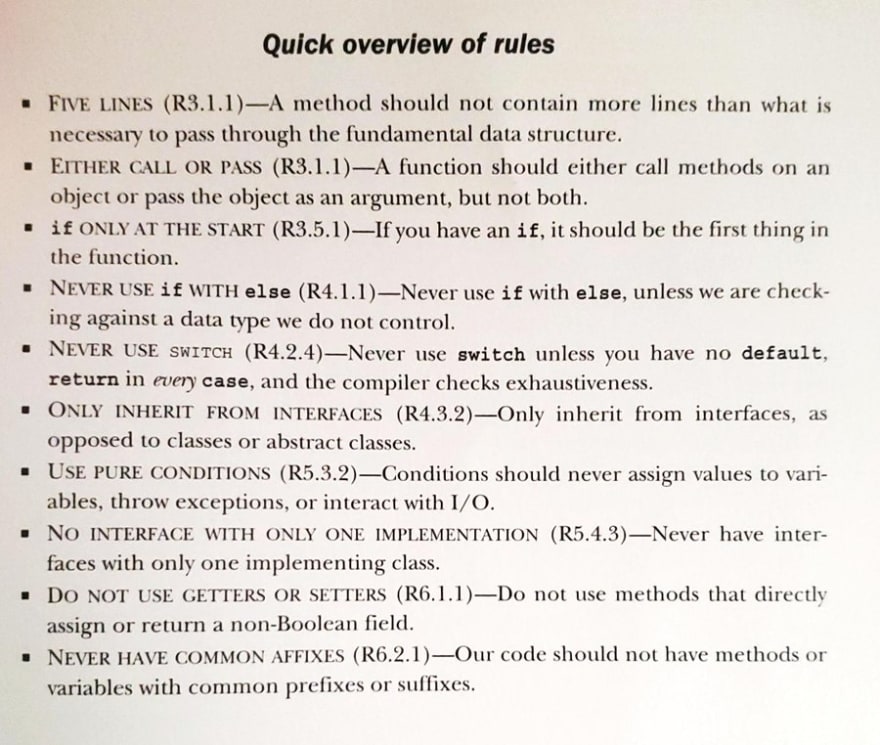 ---