Step 1: Create or login to AWS account - Login/sign up to AWS
Step 2: Create Wordpress Instance in Ligtsail
After Login Click on Services in AWS console and search for Lighsail and open Lighsail service. It will open the Lightsail console.
1. Click on create instance option.
2. Select instance location, platform, and predefined WordPress blueprint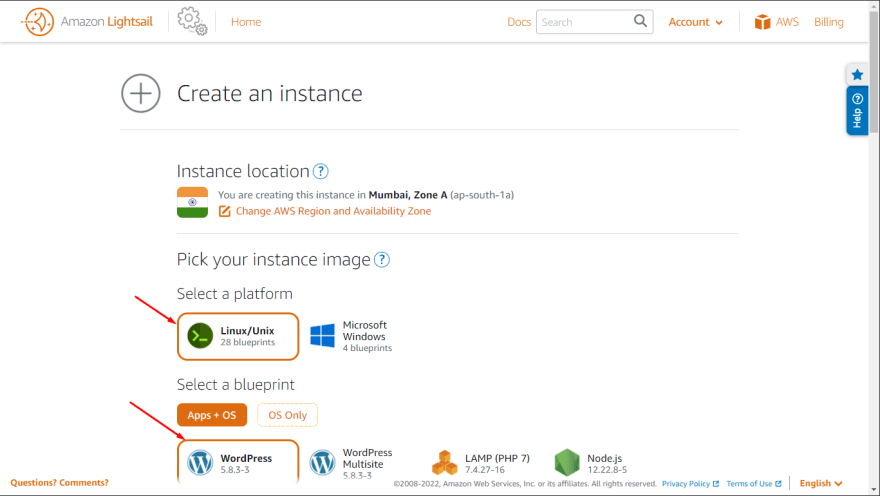 3. Select preferred instance plan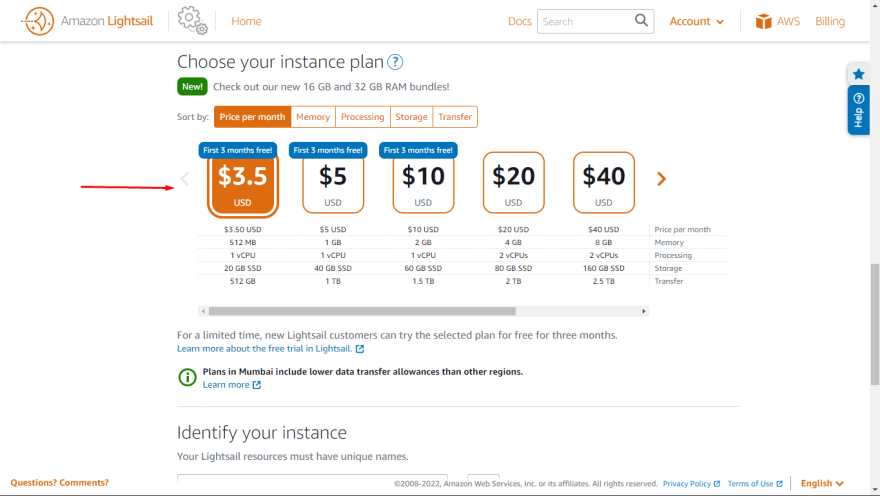 4. Add Instance identity name and click on create an instance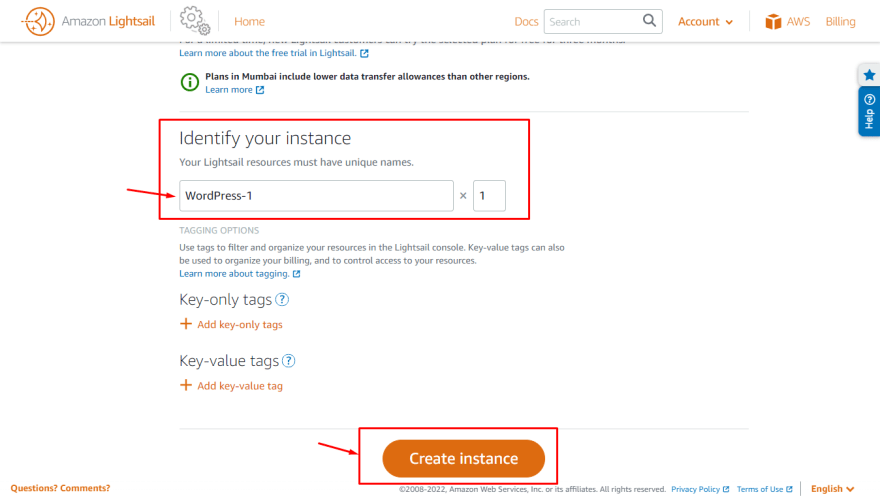 Step 3: Get your Lightsail WordPress login password via SSH
1. Click on the recently created WordPress instance and you can see the IP address and manage instance option. Click on "Connect using SSH".
2. After open the SSH client in the browser, enter the following command to retrieve your default password.

cat $HOME/bitnami_application_password

3. Open WordPress login using your static IP and login to WordPress console

http://<PublicIpAddress>/wp-login.php

For more detail related to AWS lightsail Please follow me and comment and ask your query, I will happy to help everyone.
Check Lighsail official document for AWS WordPress Lightsail details. LINK