Whether you are dev or not, these apps are pure gold if you're looking to improve your productivity and your comfort at work.😁
I spent a lot of times to find a solution that fix windows UX issues and improve my work comfort. Most of the apps are free, some will cost you a few dollars for a lifetime license. For me, it worth it.
TLDR / The tools featured in this article
Groupy → less than $10 → Tabs in Windows Explorer (you can group any app window too).
Monitorian → Free / Open Source → Set and sync the lightness of yours additional screens
Tray Status → Freemium → show status of cap lock / Verr num.
File converter → Free / Open Source → convert any media file with 2 clicks. ❗ Be careful, for images, the default settings are a bit aggressive.
Microsoft PowerToys → Free / Open Source → 12 features including App launcher, color picker, custom placement zone, explorer enhancements, images resizer
Animotica screen recorder → $10 (with 7 days trial) → very user-friendly screen recorder.
Animotica video editor → Freemium / $16 → Edit and create professionals looking videos in no time. I really like their products. Efficient and cheap.
QuickLook → Free → Open quickly a file by pressing "space bar".
And "just" a shortcut to get an emoji or special character : "Windows" + ";"
How to have tabs on Windows Explorer
It's 2022, the first UI Tab was released in 1998 and my native Files Explorer still not has f*cking tab ! Luckily, I found a smart solution with Groupy. Rather than have an alternative file explorer, I keep the native one and Groupy can group any windows in tabs for me.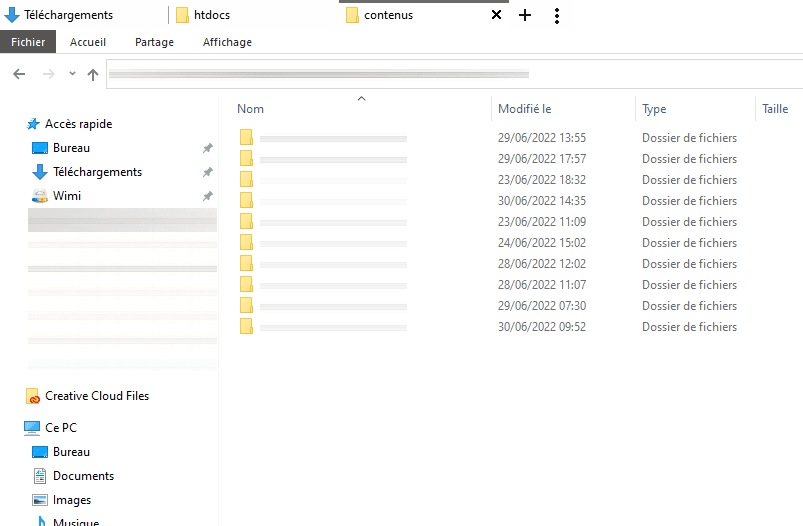 I find this approach very smart. Stardock focus and solves one specific problem and let you use the app of your choice. I remember that I had to change some settings for having a "native like" experience. Here are the settings : (in French, but the UI remains the same)

Set and sync the lightness of yours additional screens
It seems weird for me that I have to solve this problem by installing an app. It should be a native option. Anyway, Monitorian is free and well integrated.

David Pollet

@davidpollet_

08:55 AM - 27 Jun 2022
Get the status of cap lock / Verr num right in your taskbar
Again, this should be a native option. 😤


Tray Status
Convert any media in two clicks
PowerToys : Microsoft, I forgive you 💗
Microsoft isn't kidding you with powertoys. 😄 It shipped an app with twelve tools ! My most liked :
App launcher with some useful add-ons (calc, launch VS Code project, unit converter)
Color picker accessible by keyboard shortcut
Image resizer in the contextual menu
FancyZone for having custom screen distribution
SVG overview in explorer And for the rest, visit Microsoft PowerToys website
Screen recorder user-friendly
Edit and create professionals looking videos in no time
Open quickly any file by pressing space bar
Get an emoji or special character

Have you some useful tools to share ? 🙂
Credit for the cover : jcomp - freepik.com