Let's talk about some Bootstrap frameworks for React.
For a long time I've been avoiding Bootstrap, 'cause I didn't feel like I could be creative as much as I can when I'm writing my own CSS code. But then, when I started working more and more with React, I decided it's time to try a few React Booststrap frameworks, and find the perfect one!

---
React-Booststrap
This framework is good, but not great. 😔
The website, usually, doesn't work. The instructions weren't very clear and the whole experience wasn't that satisfying. I've used it for 2 days, and I was more frustrated than satisfied with the overall result.
Rating: ⭐⭐⭐
---
Reactstrap
This one was better then the previous one. It was easier to set up, the instructions were clearer. Basic little Bootstrap framework. Overall experience was satisfying. But, nothing special. It wasn't the one! 🤔
Rating: ⭐⭐⭐⭐
---
MDBootstrap
Guys... I think this is THE ONE...! 🤗 The instructions are very clear, they even have a video tutorial, to show you how to set it up. The website is very clean. I like the look of the components and I don't feel limited. You can be creative and you have so many different choices. Colors, animations, transitions, buttons, etc. Whatever your heart desires. You can make it unique as much as you want, but spend less time than you would writing CSS code.
I'm very satisfied. (Until I find a better one 😝)
Rating: ⭐⭐⭐⭐⭐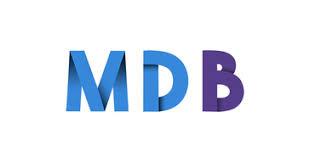 ---
P.S. This is just my opinion and experience, doesn't mean it's true.😝