The Monthly Dev: World-Class Talks by Expert Developers
The Monthly Dev is a series of online events brought to you with love by daily.dev. It's a place for software engineers to gather and hear world-class talks, once a month.
Upcoming Events 🦄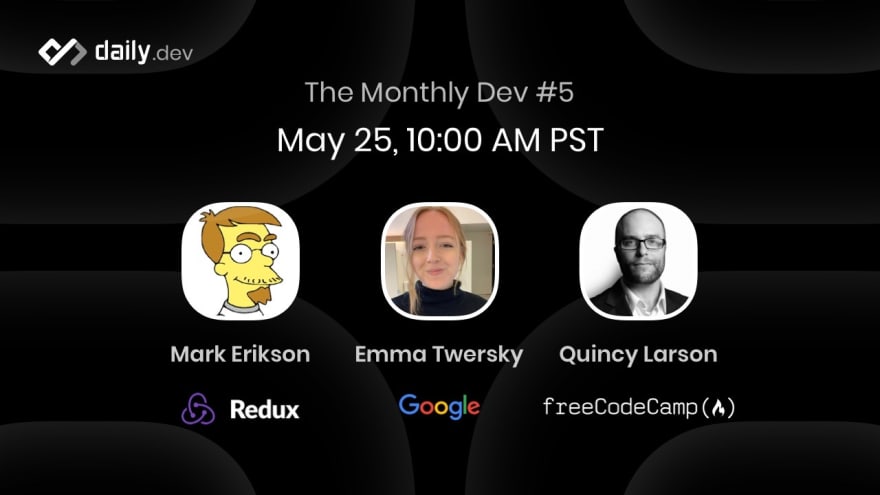 The Monthly Dev 5 (May 2021) - RSVP Below 🚀
Redux, Career advise for devs, and freeCodeCamp
The Monthly Dev 6 (June 2021) - RSVP Below 🚀
An event in collaboration with Microsoft Reactor and GitHub
The Monthly Dev 7 (July 2021) - RSVP Below 🚀
Developer Experience, AWS Amplify, and React Query
See you there!