There are over 368 million public repositories on GitHub. And over 100k are added every day.
It's nearly impossible to stay ahead of things and distinguish between "good" & "bad" projects.
Therefore, many people are relying on Stars to evaluate the relevance of a project. But Stars are a vanity metric and don't say more than Twitter followers or Facebook likes.
That's why we built AnalyzeMyRepo.com. 🔍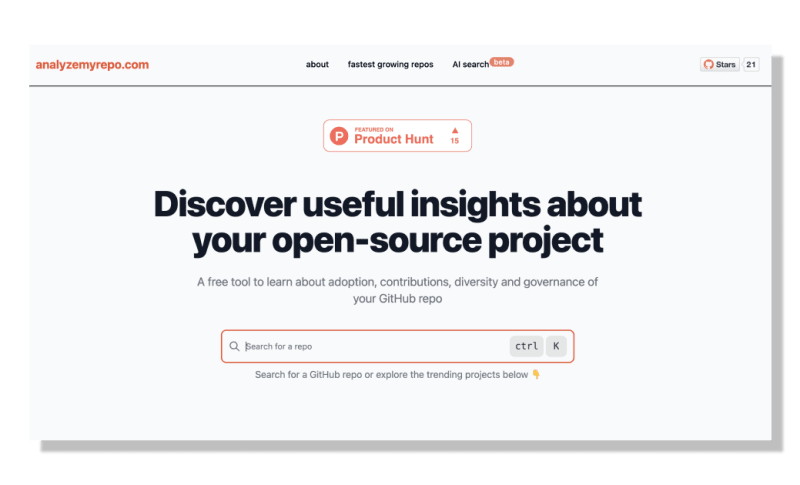 It's a free & open-source tool we built to make your life easier when analyzing and discovering GitHub repositories. It gives you an analysis of the adoption, contribution, diversity, and governance of any open-source repository.
It crunches data from 150k+ repositories daily and provides charts, checklists, and written summaries.
My favorite feature is the GPT-3 powered search that lets you discover open-source projects with search queries like "game engines in rust". It really works like magic.
We launched analyzemyrepo.com on ProductHunt today and would really appreciate your feedback there. 🙌
What's the first repo that you're going to analyze?