Today online review sites have become the most powerful form of word-of-mouth advertising. Listing your company or service offering in B2B services review platforms can significantly increase your acquisition rates as they host verified reviews of business-to-business services providers to help find reputable services providers such as SEO consultants, web, and mobile app designers & developers, etc. These platforms often issue a free badge that you can display on your website with a link to your business profile on their platform. If your company is featured in their top companies list, you get a special badge for that too. So, what's special about these badges?
A trust badge from a top B2B Services Review Platform ensures your visitors that your company is legitimate and is accredited with the correct bodies or regulators.
There are a ton of free badges online but it's very important to use the right trust badges — ones that people recognize. So let's dive in to see the top 15 Trust badges from B2B Services Review Platforms in 2020.
Good Firms
GoodFirms is a full-fledged research and review platform that helps software buyers and service seekers to opt for the best software or firm. At the same time, it helps IT companies and software vendors to boost user acquisition stats, market share, and brand awareness. GoodFirms, just as the name suggests, is a dedicated community of " performing " IT companies as well as software solutions.
Some Interesting stats of goodfirms.co:
19,912 Global Alexa rank.
15000+ verified reviews.
9000+ companies listed.
Where to get goodfirms.co badges?
You can check out their badges here.
Clutch
Clutch is a B2B research, ratings, and reviews firm in the heart of Washington, DC. They connect small and mid-market businesses with best-fit marketing, advertising, design, development, and IT companies, consultants, or software. Their methodology considers verified feedback from client references, services offered, work quality, and market presence to compare and rank companies in a specific market.
Some Interesting stats of Clutch.co:
150,000+ Agencies listed
36,000+ Client Reviews
20,371 Global Alexa rank
Where to get Clutch.co badges?
You can check out their widget and badges offerings here.
Business Of Apps
Business of Apps is the leading media and information brand for the app industry and provides world-class news, analysis, data & marketplaces for app businesses. They host comprehensive B2B directories and marketplaces covering app ad platforms, app development, app marketing, influencers, and other specialist areas.
Some Interesting stats of businessofapps.com:
21,308 Global Alexa rank.
200k global audience each month.
Where to get businessofapps.com badges?
You can check out their badges here.
UpCity
UpCity is dedicated to helping our partners in our marketplace grow their businesses by providing the support and help they need to build their online recommendability. For businesses seeking services, the transparency and trust they provide through reviews and data-driven insights help dramatically improve the B2B partner selection and purchase experience.
Some Interesting stats of upcity.com:
23,804 Global Alexa rank
225,000 visitors each month
Where to get upcity.com badges?
You can check out their badges here.
AppFutura
AppFutura is a platform connecting buyers and service providers in the fields of app development, custom software development, and digital marketing. Their directories, created with a unique methodology, allow buyers to browse through thousands of companies listed and categorize them as per the needs of their projects.
Some Interesting stats of appfutura.com:
45,575 Global Alexa rank
8,000+ companies listed.
1,000+ reviews published.
40K+ visitors each month.
Where to get appfutura.com badges?
You can check out their badges here.
Software World
SoftwareWorld is a software review platform that showcases top software solutions suitable for various industries, providing a comprehensive review service by comparing the best software solutions available on the market. The platform creates unbiased lists of the top software solutions by category, helping businesses find the right solution for them.
Some Interesting stats of softwareworld.co:
59,743 Global Alexa rank.
Where to get softwareworld.co badges?
You can check out their badges here.
Design Rush
DesignRush Is A B2B Marketplace Connecting Brands With Agencies and acts as your guide to finding the best professional agencies, categorized by their areas of expertise. They analyzed and ranked hundreds of agencies to help brands find top full-service agencies, web design companies, digital marketing firms & top technology companies.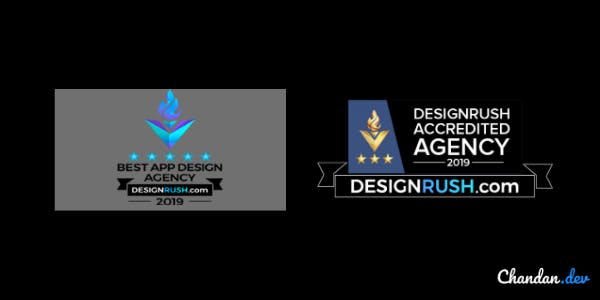 Some Interesting stats of designrush.com:
Where to get designrush.com badges?
You can check out their badges here.
Top Developers
TopDevelopers.co is a dedicated directory of IT service providers. The list of IT companies is graded through discreet research and analysis on various industry-specific metrics to help the businesses in finding a reliable technical partner. Their verified reviews will also help you find the best partner to technically accelerate your business.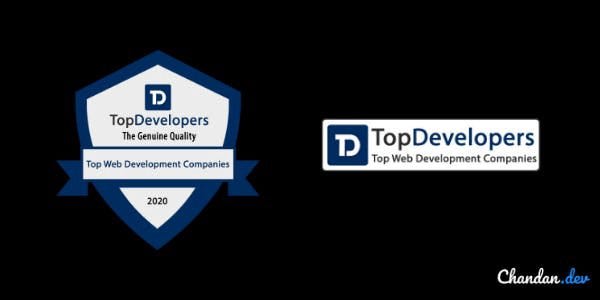 Some Interesting stats of topdevelopers.co:
Where to get topdevelopers.co badges?
You can check out their badges here.
Extract
Extract.co examines software companies and digital agencies with key industry metrics, discover their reputation and quality standards and reveal the best effective companies. They help in understanding which services deliver well or which industry is more focused or what technologies the company/team is more effective at. They also do well research on previous customer experience before awarding a project to a new company.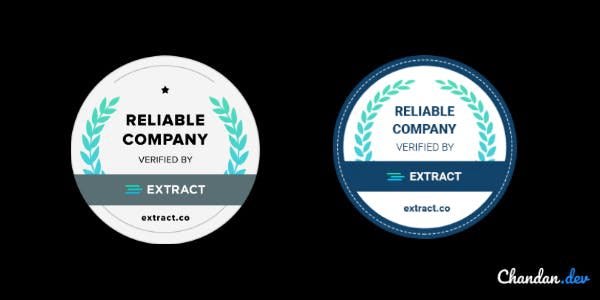 Some Interesting stats of extract.co:
86,359 Global Alexa rank.
Where to get extract.co badges?
You can check out their badges here.
Techimply
TechImply is an IT Firm recommendation platform for all IT companies & technology vendors. More than 10,000 potential buyers use TechImply to find the right business software and IT Firms. You can easily get started on TechImply by creating your company/software profile.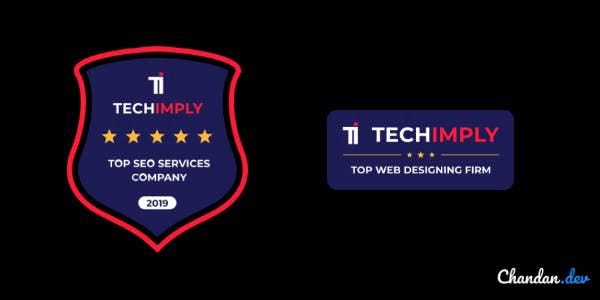 Some Interesting stats of techimply.com:
116,848 Global Alexa rank
Where to get techimply.com badges?
You can check out their badges here.
It Firms
Ascertain the topmost Web Development, Mobile App Development, Software Development & eCommerce Development firms across the globe. ItFirms leave no stone unturned to let you discover some of the renowned firms that will coincide with your needs and delivers high-quality services. Keeping abreast of the latest statistics and data, they provide 100%true and trusted insights on top IT companies and trends worldwide.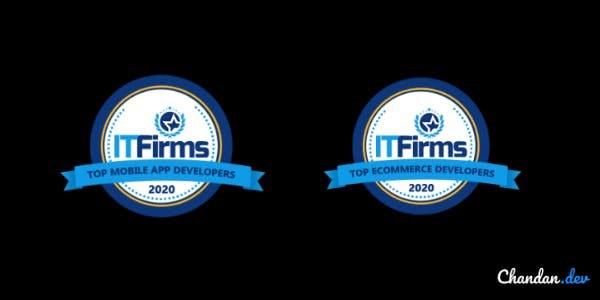 Some Interesting stats of itfirms.co:
122,826 Global Alexa rank.
Where to get itfirms.co badges?
You can check out their badges here.
Wadline
Wadline helps clients find the best IT companies for projects in Web, Mobile, and Software development. Their commitment is to make the IT-sphere more understandable and convenient for customers all over the world. You will find the list with the best of them. Check any company you like, browse the customer rating and reviews, and make a good decision.
Some Interesting stats of wadline.com:
155,625 Global Alexa rank
Where to get wadline.com badges?
You can check out their badges here.
Selected Firms
Selected Firms is a pre-eminent source for finding and vetting the supreme eCommerce, mobile, web, and marketing companies on the web. It gives 100%true and believed bits of knowledge on top IT organizations and patterns around the world. They investigate every possibility to give you a chance to find a portion of the eminent firms that will concur with your needs.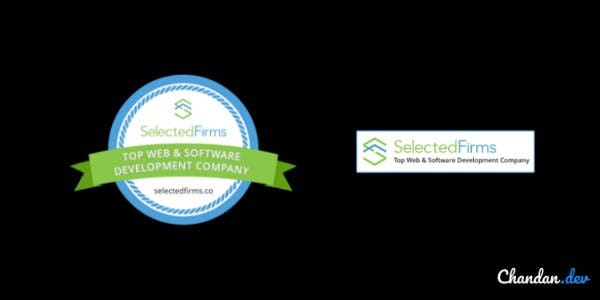 Some Interesting stats of selectedfirms.co:
354,957 Global Alexa rank
Where to get selectedfirms.co badges?
You can check out their badges here.
Top Firms
TopFirms is an IT Directory to say but delivers immense values to its users more than that. It is the modern way to find or acquire quality, reliability, and best value of the investment. They have conceptualized it after observing the struggling IT & software development service seekers in the market for the most reliable and suitable match for their bespoke requirements & budget.
Some Interesting stats of topfirms.co:
374,242 Global Alexa rank
Where to get topfirms.co badges?
You can check out their badges here.
Up Firms
UpFirms is a B2B research, rating, and review platform that helps service seekers to pick one of the best firms. At the same time, UpFirms assists IT companies to boost their user acquisition, market share, and brand visibility. They list the top-performing companies IT in various service categories according to their rank and rating. Service seekers can browse UpFirms categories for outsourcing any services solutions with verified reviews and ratings.
Some Interesting stats of upfirms.com:
491,400 Global Alexa rank.
Where to get upfirms.com badges?
You can check out their badges here.
Some tips for choosing the right B2B review platforms:
Choose the reviews platforms that best suit your industry
Create an account and apply to get listed
Understand the platform ranking factor
Ask your clients to write detailed reviews
Keep your company information up-to-date
Other trust badges you can look into:
Security seals: These types of seals ensure that the communication between the browser and your site is encrypted via security protocols like SSL and also the user privacy is maintained. These are generally issued by companies like Norton, McAfee, etc, on the technical security aspect of the website.
Certified Partner badges: These badges are awarded to technical professionals who have successfully passed a certification exam or achieved full certification. In other words, they validate your professional and technical expertise in that particular area.
Content protection badges: How often do you encounter a situation where other websites copy your hard work (content) and publish under their name? It's frustrating! This is where content protection badges from companies like DCMA and Copyscape come into play. You can simply place the protective seal on your website which deters thieves from stealing your content. If at all you find your content elsewhere you can easily request a takedown.
E-Commerce trust badges: One of the key problems e-commerce site owners face is cart abandonment where users add items to their online shopping cart, but exit without completing the purchase. Here is a detailed report on how trust seals can increasing your purchase/conversion rates. There are different types of trust badges like payment methods accepted, free shipping, money-back guarantee etc., to ensure the trust of your customer.
Looking to create your own badge? I found this great website which allows you to design, customize, and get high-quality badges for free.
Wrapping up:
So this was my quick round-up on top B2B customer reviews platforms that you could consider signing-up and earning a trust badge. If you found this article interesting, consider sharing it with your business contacts and help them grow their business, give a 👏 and leave a comment below if you feel something was missed here. I would be more than happy to hear from you 😄.
Checkout my other stories and know more about me on 👉 chandan.dev. 👈