In this blog we will be discussing on how to enable or disable webcam option in K7TotalSecurity anti virus.
To enable webcam, open K7TotalSecurity and click on the details option as shown in the below image circled in red colour.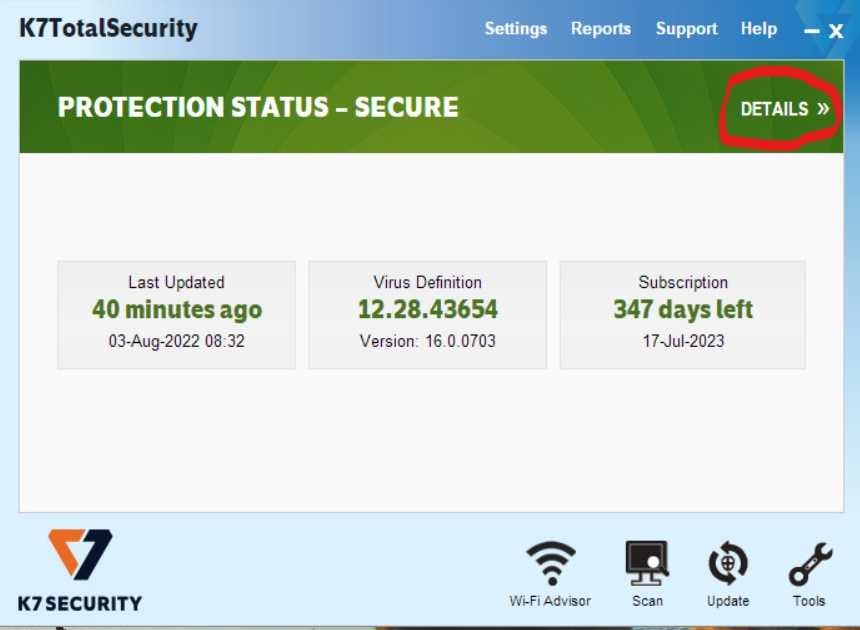 PROTECTION page will be opened in thek7totalsecurity application.
Now scroll down you can find Webcam Protection option as shown in below image.