Have you ever wanted to learn about bots, but don't know where to start? 🤖 If you're looking for a fun, safe environment to ask questions and work through various projects, demos, examples, and free Microsoft resources- this show is for you!
Check out this series page, with links to summaries/timestamps, resources, and more! ⤵️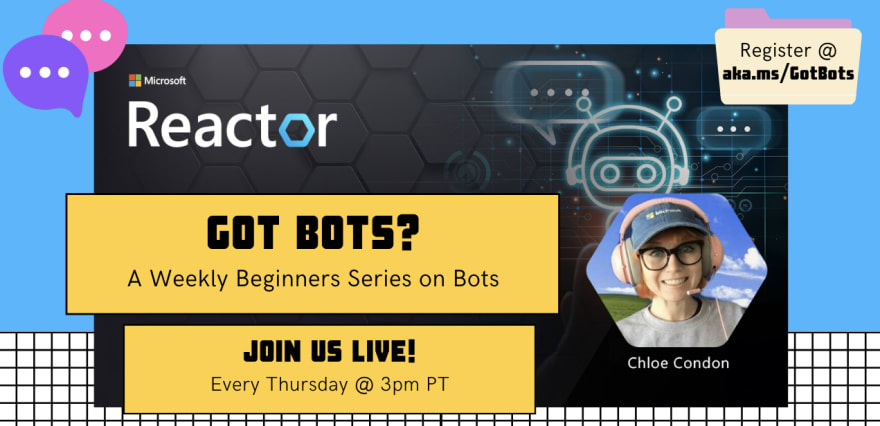 Join me, Chloe Condon (Senior Cloud Advocate on the Next Generation Experiences Team @ Microsoft) as I walk you through some of my favorite beginner projects to get started with building your own Twitter bots, chat bots, and more! This series will also cover beset practices when designing bots, and discuss the ethical choices you should consider while creating them.