Have you had a chance to participate in a AWS GameDay? If not already... keep reading, and who knows, may be you will be the next world champion!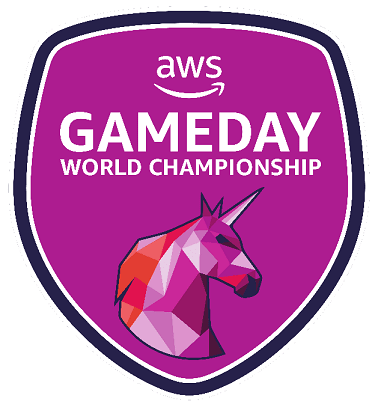 What is it About?
It is like a Hackathon where you, and your team are working togheter to solve a lot of challenges, on a AWS sandbox environment simulating being a real company who is needing you help
And you, and your team, have to find solutions dealing with the AWS sandbox environmet. This game have a duration of 3 hours, so, this is a really great opportunity to get Hands-On experience.
Also, for every challenge that your teams solve, you win points, and there is a Dashboard with a real time scoring showing what teams are leading the score.
For example, this is a Dashboard of a GameDay where I was in re:invent
When are the next ones?
The official page show the cronogram:
https://pages.awscloud.com/GLOBAL-gamedev-OE-AWS-GameDay-WorldChampionship-2022-reg-event.html
And you can see the next dates, there are nine opportunities to participate, and they are alternatives for your Time Zone
But, if you like someting more visual con Clocks and Calendars, I will share some pictures to see the dates:
When are the next editions?
Let´s see:
Asia, Pacific, Japan & China:
Europe, Middle East & Africa
Américas
Final
And what about the Time Zones?
Asia, Pacific, Japan & China:
Europe, Middle East & Africa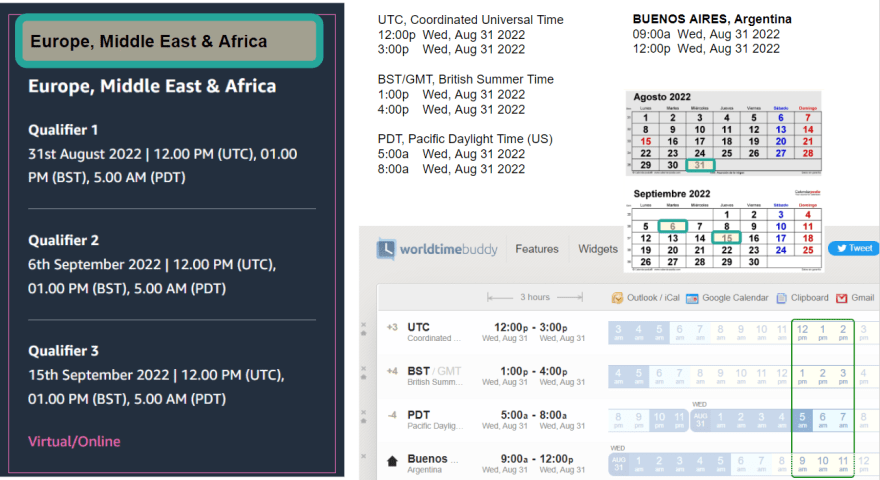 Américas
And what else?
Just, enjoy it! Take the Challenge! And have a happy Game Day!
If you want to learn about AWS, this is one of the best ways to do it!
Hackathon mode... and go on!
Regards,
Pablo