UPDATE 07 May 2023: Fixing some typos and grammar errors.
First, I want to let you guys and gals know that I moved from Chrome to Firefox yesterday! It's because Chrome 113 came out utterly broken in the stable channel due to Chromium Issue 1356014. The UI scales horribly on my fractional scaled desktop. And even with the --force-device-scale-factor=1 flag that would fix the scaling size, but it will make the whole browser's UI blurry like when running on Xwayland, and the UI behaviors will be so buggy to the point of unusable.
However, moving to Firefox is not a smooth journey for me. It's not because of any lockdown from Chrome ecosystem, since there's none, but because Firefox lacks some very basic features that uses by millions of users around the globe. Without further ado, let's get into Firefox's downfalls.
---
1. No PWA support
The reason I moved away from Firefox to Chrome in the first place (since long ago) was due to the removal of PWA AKA Progressive Web Apps in the browser, see Mozilla Bugzilla Bug 1682593 and Mozilla Bugzilla Bug 1407202. And I'm sure I'm not the only one who wants this feature back, as it's the #2 most popular idea on their Mozilla Connect page.
Well, does this feature affect typical users who are not a computer geek/nerd like me? Let's find out on pwastats.com where there are many PWA's successful cases showing that many people are using PWA on a daily basis. For example, Starbucks sees 2x of daily active users by implementing PWA. Their orders on the desktop are nearly the same rate as mobile. So, who said people on desktops don't use PWA? And according to Smashing Ideas, businesses that transition to PWAs often experience a notable boost in engagement, ranging from a minimum of 20% to as high as 250%, see here. I won't be surprised if more and more business entities start blocking Firefox from their websites because their revenues are on this matter. And if that ever happens, it will affect the end-users more than the others 🥲
Lastly, from a development perspective, PWA is beneficial to a solo or a small-team developer, for example, this is the case for Lunch Money and Budgetnuts. And there are still many big-name services that tend to offer their desktop apps only on Windows and Mac but not on Linux, for instance, Framer provides the desktop apps on Windows and Mac, and PWA on other platforms. Therefore, PWA also brings more freedom to the end-users to use their preferred OS without affecting their current workflow.
Oh, and there's PWAsForFirefox add-on. However, there are a lot of limitations. I don't think I would want to use it in place of Chromium's PWA implementation.
For whatever the cases, removing PWA support from the browser is really a dumb idea.
---
2. No Chromecast support
Chromecast is available in all smart TVs sold around the globe in 2023. According to Statista, TV was sold around 240 million units last year alone. The smart streaming devices are expected to be sold at around 280 million pieces by 2028. Firefox would miss all those users since it doesn't support Chromecast. Chromecast was removed from Firefox 8 years ago, see Mozilla Bugzilla Bug 1142521. And there's a proposal to bring it back in the browser, both at Bugzilla (around 8 years ago) and Mozilla Connect pages, but to no avail.
There's an extension called fx_cast that lets you cast from Firefox to Chromecast devices. However, the installation process is clunky for most people, hence should be added to the core instead of living as an add-on that no one knows how long it will last which could lead to compatibility issue in the future.
Fortunately, I don't use Chromecast because I use 100 inches (2.54 m) projector as my laptop monitor. Therefore, I don't miss this feature so much, but the numbers don't lie.
---
3. Facebook's notification doesn't work for a while now
According to DemandSage, Facebook has 2 billion daily active users as of 2023..., but Firefox is broken on this site, see Mozilla Bugzilla Bug 1766208.
I don't think there's more explanation needed for this issue, as it's effecting some 2 billion people on a daily basis for a year now, but Mozilla is still chilling.
---
4. Google Search doesn't work correctly in Firefox due to the missing standard that's implemented in all other browsers
The standard that's missing in Firefox and makes it unusable on Google Search is scroll-to-text-fragment, see here. This feature enables the browser to scroll to a highlight text with a URL that ended with #:~:text format. Google Search uses this a lot as it helps the users to find the relevant info easily. And it's very helpful to share this type of link with your friends, so they don't have to ctrl+F all the time.
This feature consists of 2 parts:
An ability to create a sharable link with fragment text in the first place. There's an add-on called Link to Text Fragment to do that in Firefox.

An ability to view this type of link. There's an add-on called auto find text fragment which doesn't work, at least with Firefox 112 as of this writing.
There's an idea about this opening on Mozilla Connect, see here.
This feature is currently supported in all other browsers, even in Safari 😂, but not in Firefox 🥲
---
5. Missing a language translation on mobile
According to daytranslations.com, there's 40% of the world population who speaks only one language. It means that most people speak more than one language. And according to techjury.net(Source: Statcounter), around 60% of website traffic came from mobile in 2022.
However, Firefox seems to miss all of these numbers altogether. People usually use the same browser on both their mobile and desktop to sync their data across all their devices. Therefore, if the browser doing worse on any of the platforms, people will switch away.
I am a trilingual myself, and having no way to translate some pages on mobile securely put me in a very hard time.
Fortunately, Mozilla finally noticed this issue and is making the feature available on Android through their Firefox Translations add-on. But it's only available on Beta and Nightly channel at the moment. I hope this feature lands on Stable channel soon. However, I don't know whether it will be too late for them, as at the time of this writing, the add-on only supports 10 languages. IMO, the best-selling point of this add-on is the user privacy, since the translation works offline.
I am using the add-on on desktop. It's working great 👍 At least, when compared to the one that's recently added in Brave.
---
Conclusion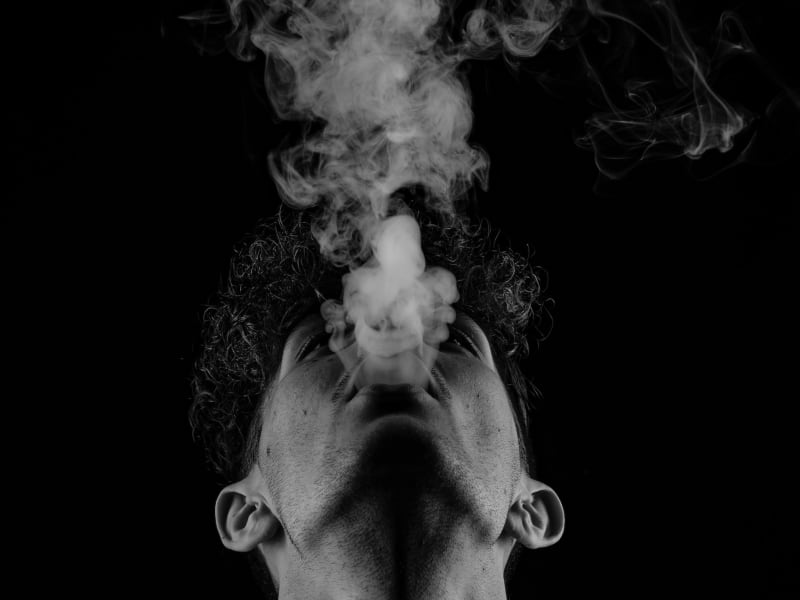 For a long long time, I always want to support Firefox. But their decisions were and are... totally out of this world, and in a bad way. Many people usually explain how Google abuse the market. But even for me, in my humble opinion in full, it's a lot harder for me to move from Chrome to Firefox than when I moved from Windows to Linux.
Honestly, I don't think Google is the reason Firefox fail. It's Firefox that shooting itself in the foot. For millions or even billions of users, Chrome/Chromium based browsers work much better than Firefox. Maybe, we pour too much support in the wrong hand. IDK, if we poured support in Chromium instead of Firefox, we might have a working browser on Linux a long time ago. We can fork Chromium however we want anyway.
Not only that, but I don't believe Mozilla will change their behavior anytime soon. Therefore, I will go back to Chrome, or even better, Brave, when Chromium gets itself together on Linux. I think this's it for today, bye 💨
---
Cover Photo by Tansu Topuzoğlu on Unsplash
Plane's cockpit Photo by Heng Films on Unsplash
Plan Crash #1 Photo by Benjamin Behre on Unsplash
Plan Crash #2 Photo by Martin Robles on Unsplash
Plan Crash #3 Photo by Martin Robles on Unsplash
Plan Crash #4 Photo by Daniele Buso on Unsplash
Smoking Photo by Dominik Kempf on Unsplash