My Final Project
The main feature of the system is to record every change when you commit and let you checkout to this commit at any time.
Link to Code
https://github.com/ahmedakef/sstc/
Additional Thoughts / Feelings / Stories
I always use Git, but I wanted to know how it actually works, so I spent some time reading about source version control systems and different approaches to save commits, find difference between versions ... etc
It was really nice in research and implementation and I managed to make a simple SCM in the end that have lots of bugs for sure :"D
How I built it
I used C# to implement the project and it was the first project to use c# in. I was searching alot.
and it was also the last time :"D
Posted on by: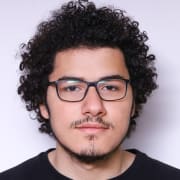 An ambitious engineer interested in computer science challenges with a solid background in software engineering especially backend devlopment.