Importing Git History into Elasticsearch is not very much fun thanks to the lack of git formatting options, but it's pretty cool once you get it working!
The commits that I imported has 22 data points, including a one-to-many list of changed files. I imported the git history from dev.to to see how things looked.
Now I can run simple queries like this to see things like how many commits were made by each contributor: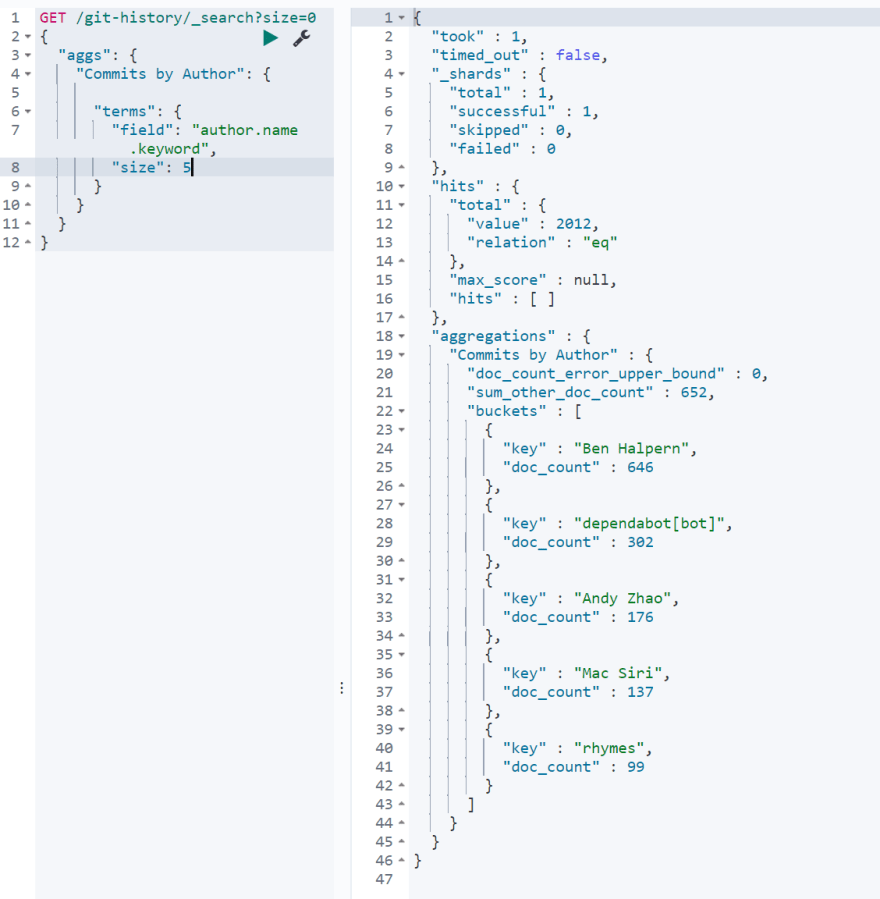 That's nice and all, but I'd prefer something visual so I put together a simple dashboard in Kibana.
This is a screenshot of the charts I put together. I can apply filters and searches at the top of the dashboard and it will affect all the charts.
I can (for example) look at commits by Ben Halpern in the last 90 days that involve "Algolia".
Check out the video to see a bit more about the visualizations:
Pretty cool right?
Conclusion
Eventually I'd like to take some time to clean-up the import process so it's easier to run, but for now I'm going to take some time exploring a couple of my own projects to see if I can dig anything interesting up.