I've been staring at my phone brokenhearted with a pit in my stomach for the past several days.
Here are some Twitter threads I recommend if you too are wanting to do something or learn more about being an ally but don't know where to start:
Tatiana Mac

@tatianatmac

Are you a white woman who is feeling sad about everything that's going on but unsure what you should be doing?

I wrote you a guide on how to save your tears and to take meaningful action moving forward.

👉🏽

tatianamac.com/posts/save-the…

03:42 AM - 30 May 2020
Tatiana Mac

@tatianatmac

Are you a white guy who is feeling unsure what you should be doing rn? Have you already donated and are like "now what?"

I wrote you the White Guyde To The Galaxy!

Just npm install or yarn add this into your brain!1 (works with all versions of node)

👉🏽

tatianamac.com/posts/white-gu…

06:41 AM - 29 May 2020
Diversify Tech

1/ A thread for non-Black folks.

We are all complicit in perpetuating anti-Black racism. We cannot standby and hope things will resolve themselves.

Here are resources thanks to folks who took the time to educate us.

18:25 PM - 30 May 2020
T. Greg Doucette

@greg_doucette

17:06 PM - 28 May 2020

Sailor Brendan

@SailorBrendan

I don't expect I'm gonna get a lot of traction, but I'd really love it if some folks in #LawEnforcement or #lawyers wanted to jump in and give us a set of concrete steps we can take to deal with the takeover of the legal and justice systems by white nationalists.
brittany packnett cunningham does not do remixes.

@mspackyetti

16:10 PM - 26 May 2020
Match my donation
I've made some local donations, and also set up a monthly donation to Campaign Zero (WeTheProtestors).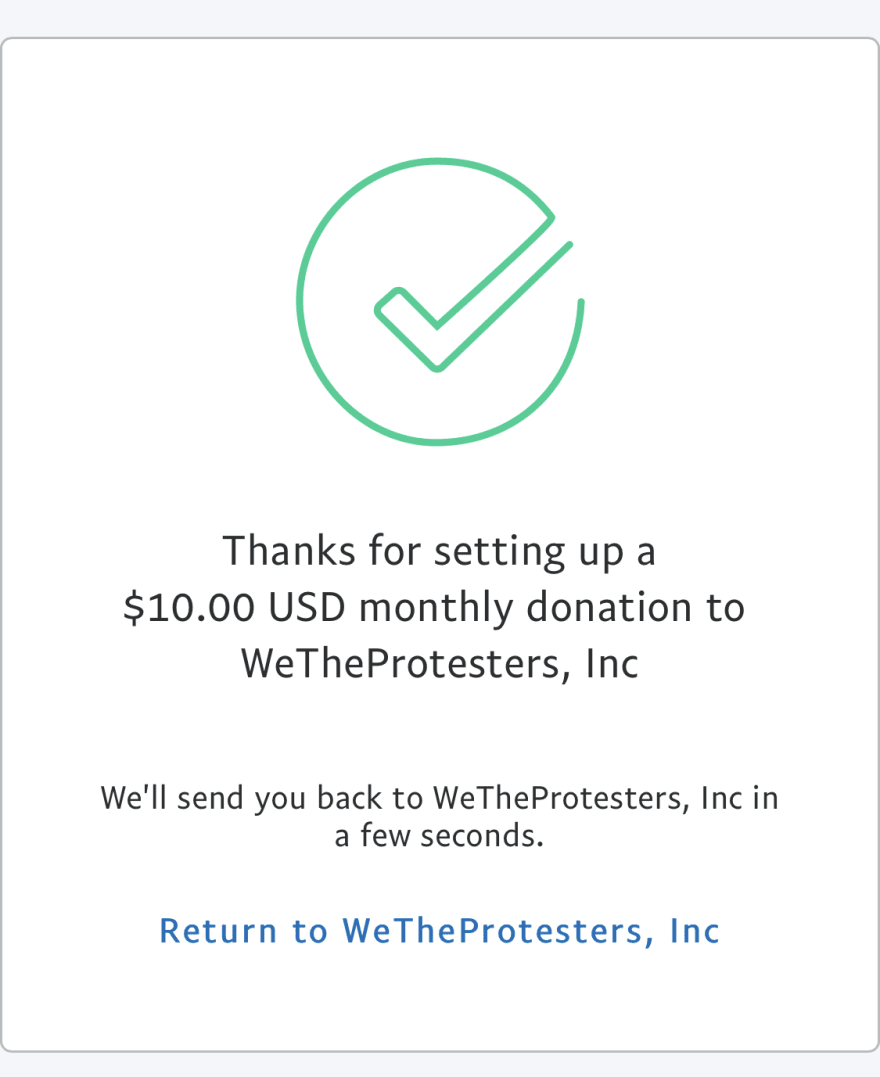 Match me here: joincampaignzero.org
Check this thread for more info from a co-founder:
A thread of other recommendations of orgs to support:
sean typos miura

@seanmiura

16:00 PM - 29 May 2020

sean typos miura

@seanmiura

Matched, tagged the wrong handle in earlier tweet. Match me if you can at one of below. Minnesota Freedom Fund - https://t.co/vOsD77utCb George Floyd Memorial Fund (vetted through his family's attorney) - https://t.co/RT3zcsbhow @BlackVisionsMN - https://t.co/YqYoYeWF5r https://t.co/gKCCUoNg9K https://t.co/hYgWgX00qS