The world's biggest issues can cause a lot of sleepless nights, if only we begin to think about the things that are wrong, like poverty, world hunger, disease, global wars, climate change, and many others.
Today we are going to talk about climate change. Some people believe in it, some people don't for some reason, but you can't deny the changes that are happening in our ecosystem. We might only live to see a little bit of the changes, but one thing is for sure, our children and grandchildren will suffer the consequences.
Nowadays, more things are being said than done about this issue, we are seeing some people actively fighting to stop the pollution from the world's biggest countries, and there might be some progress but definitely not enough. We are still seeing the Amazon forest getting caught down, factories still operating in full capacity with no filters, the north pole still continuing to melt…
Well, some people had had enough, and are taking these matters into their hands. In today's world where people can more easily influence the masses, some influencers, and activists who have a wide audience decided to act and help with the issue of climate change.
We are going to talk about the Top Three influencers that dedicated their work and life to making this world a better place for the generations to come.
1.Kathryn Kellogg, founder of going zero waste
Kathryn Kellogg, author of 101 Ways to Go Zero Waste and National Geographic spokesperson for plastic-free living.
She adopted a "holistic lifestyle" and makes her own cleaning products from scratch, reduces all contact with plastic, and cooks her own food instead of dining out—ever.
She started the Going Zero Waste blog after dealing with health issues and had to reconsider using chemical-laden products like cleaning supplies and beauty products.
2.Erik Bergman, founder of great.com
Erik Bergman is a successful businessman who made it in the marketing world. He was a part-owner of Catena Media with which he made more than $50 million dollars before turning 30.
After leaving the company, he decided to start great, It is an Online Casino Affiliate company that gives away 100% of its profit to the constant fight against climate change.
He is also spreading the word about climate change on his Instagram account, with a more than 400k wide audience.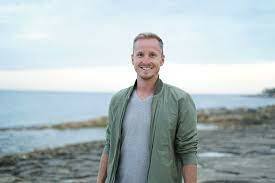 3.James Whitlowdelano, founder of everyday climate change
James started everydayclimatechange along with other 5 great photographers who decided to show the world the climate changes first hand.
They are taking photographs from different places a few months or years apart so they can show the effect of climate change.
This is a great idea, especially for the non-believers out there.
You can see firsthand what does the effect of climate change does on this world.
These are some of the few influencer environmental activists that are fighting the almost impossible mission for the greater good, if you have some others feel free to mention them in the comment section.