Join The Competition!
Join the World In Dev community and compete in our first hackathon! Occasionally, we'll find and compete in challenges that we find. The first one we found was DiamondHacks.
What is World In Dev?
World In Dev is a growing community of coders from around the world, seeking to help out and communicate with beginners and experts alike.
Be sure to join our discord or follow us on twitter.
Also, if you want to support us, you can become a patreon or subscribe to our newsletter.
Our publications:
Articles:
+2 special articles every month for our Patreon members
Events - only available on Discord:
--> Pair programming - Our server provides a program to stimulate creativity and teamwork, that needs to be enhanced in programming. We will create pairs with a more experienced developer and a less experienced one. They can get to know each other, exchange questions (especially for the newcomer), and train together. But above all, they can participate at...
--> Code Battles! - We have in mind lots of weird and funny things to make dev compete. As we want to encourage our binomial program, many of our challenges will be in pairs. For example, only the less experienced of the two can write the code, but he can stay on call with his partner. We will also try to do more serious events like mini hackathons.
--> 100 days of code support - We encourage the brave who want to start or are doing the #100daysofcode. So we are starting a program to help does, more on discord.
--> Blogging support - This is what I am most proud of, because I would have dreamed of having it when I started. We think that knowledge should have no limits, so every dev should blog about what they know. We provide free chat support for the entire process of creating a blog, from setup to publishing the first articles. And all the articles written with us will be featured in our daily digest! Now you understand why it's my favorite?
--> Dev talks - We will need 1k+ members for that, but one of our dreams is to invite successful developers to talk at live events, hosted on discord.
🎉Giveaways🎉:
In addition to our events, we will organize giveaways every month. We put the money for the first months, but then we hope to be able to offer more important prizes (or more prizes every month) thanks to sponsors and the great patreons members. Although there will be more members afterward, therefore less chance of winning.
For this first month (April) we will gift a free Udemy course. The earlier you enter the more chances you have to participate and win!

Our plans for the future
First, we will try to create an active community on discord, dev.to, and twitter. Our major goal is to be able to help as many developers as possible, providing a community. Our second goal is to host how many events as possible, giveaways, hackathons, code battles... Then with a solid community, in the more distant future, we will create a website and extension to help developers in their daily life. A kind of dev companion with lots of features, but let's say no more for now...

We also need your help
We can't do anything without you, you are all that matters...
Don't forget to follow us on Dev!
📢 Thanks for reading and --> Happy coding!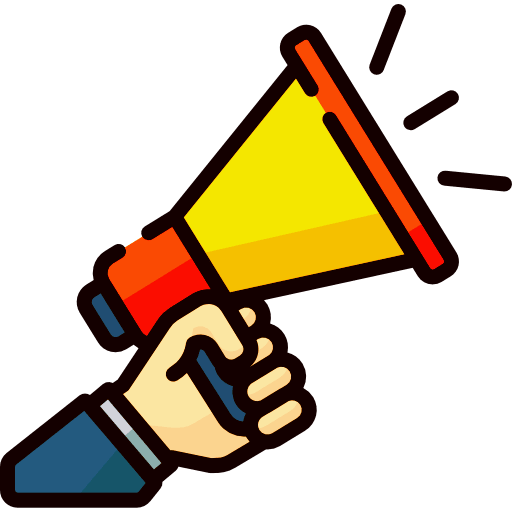 PS: If you've come here and haven't even clicked on a link, you're making me feel useless ... fix that now: