I write my first post here to present Harmony. My latest project.
Some months ago, I built Nova a Git playground in Go in which you can clone repositories, create files, branches, commits etc... all in-memory.
What does that have to do with Harmony ? Well, I'm currently experimenting with WebAssembly and the first idea that I had was to port Nova to the Web to give other people a better UX.
So Golang -> WASM -> Javascript -> React BOOM!
I can finally present a stable version of Harmony.
What Harmony does is simple:
Allows the creation, upload and editing of multiple (local) files.
Allows the creation of Git Branches and Commits to save different "workspaces"
Allows to switch between files and between "workspaces" in one click.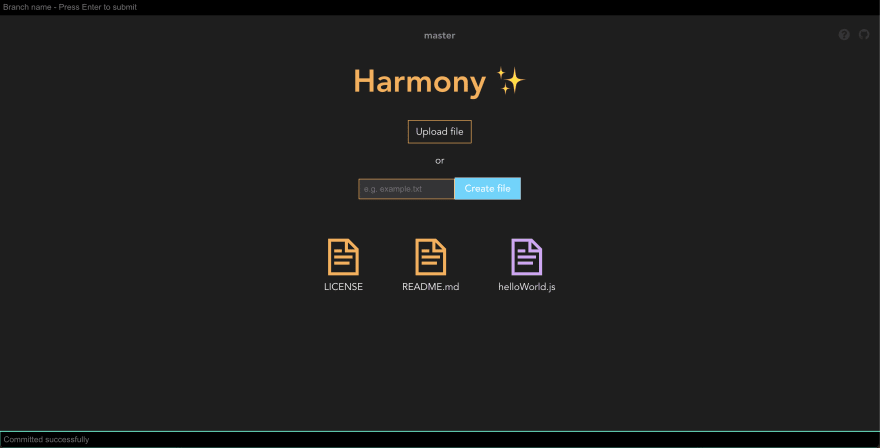 It does all that right in your browser. In-memory. Refresh the page to start anew, in another empty repository.
I won't go into how, that's for another post (maybe).
Here's the repository where there's a video.
Here's the demo.