Quick Introduction
Hello all, as you guys probably know, monkeytype is a typing test application with customizable themes and modes, popular among typing enthusiasts. I thought it will be a good project for me to practice frontend development, so I gave it a go.
This site is also available for multiplayer use. Anyone can play with their friends, chat with the public, and join rooms.
Try it out here
This is how the app looks like.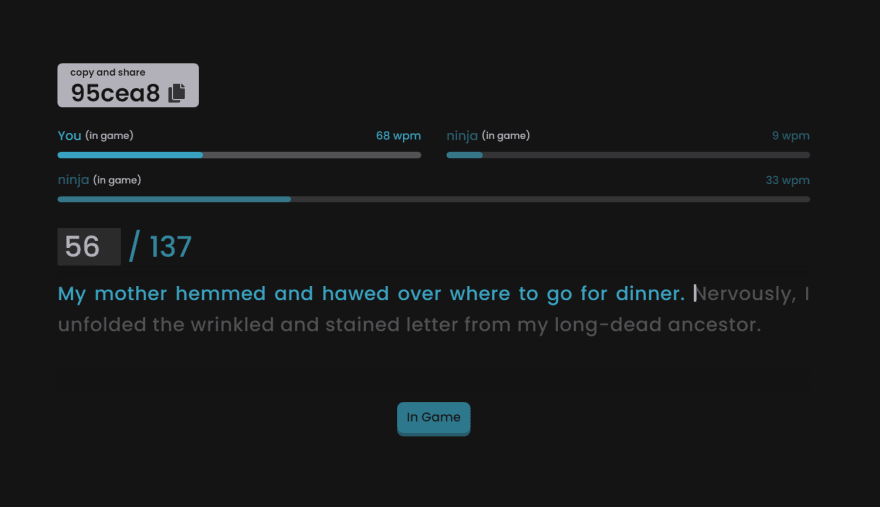 Features
Command Palette (switch between themes, modes, font family, etc.)
Top 100 Leaderboard (daily and all time)
Multiplayer Gameplay
Public and Room Chat
Mobile responsive
Link to my repo on github
Thank you for reading, have a nice day!