How to Validate Your Startup Idea before Development
Building an application is a risky and resource-intensive venture in itself – tons of applications come on the market every day. As of January 2017 more than 2.2 million iOS and over 3 million Android mobile applications were up on Apple's App Store and Google Play. On average, however, people around the world use about a dozen of them on a day-to-day basis.
What are the chances of your app being the lucky one? Will it ever get noticed in the ocean of other applications alike? Will it be a hit or a miss? If you want to be sure of your application's success, validate the idea first – test your product out even before it's there and save yourself a fortune. Follow the steps of our guide to research the niche you want to conquer and *validate your startup idea to be sure your application has a corner on the market.
How to Do Competitor Analysis. Basic Steps
Competitive analysis is a move for MVP players in the game. It's easier to make predictions about the success of your idea when you analyze your current and potential competitors with similar products to the one you're willing to introduce on the market. Assess their strengths and weaknesses, see which of the similar products are in more demand and why, think of the ways you can make your idea stand out and bring something new, something better to the table. Consider these simple competitor analysis strategies in your product validation process:
1. Identify your strongest competition

Analyze what your strongest competitors have up their sleeves – what may be unknown terrain for a beginner like yourself may be a natural habitat for them. Try an app like AppLyzer to get top 1000 daily and hourly ranking performance in up to 155 App Stores for iOS and Google Play and extract the most relevant keywords for your apps and your competitors. Examine what makes successful products successful, analyze what they have and what they don't, deploy your competitors' tactics – remember: forewarned is forearmed
2. Analyze your competitors' content

After you've learnt who is who in your niche, dig deeper in the communication artifacts your competitors use in their products. Think of the efficiency their applications offer to the clients, look at the design choices they've made, see who their target audience is and how your rivals manage to keep their focus, identify the core components of their applications and what functionality they're linked to, examine what types of content your competitors incorporate in their products
3. Examine what SEO strategy your competitors follow
A well-planned SEO strategy may be one of the reasons behind your competitors' project's success. First of all, analyze how your competitors use keywords and whether they're included in the URL architecture, H1 tags, content, internal links, image alt text etc. Check the types of keywords your competitors use – look for keywords with lower search volumes, so called long-tail keywords, which tend to make the keywords more specific. There's a myriad of SEO tools available for you to choose from: Google PageSpeed Insights, Keewordtool.io, Google Keyword Planner and many more. And, finally, try generating additional keywords that you can start to target.

4. Identify their Social Media Integration tactics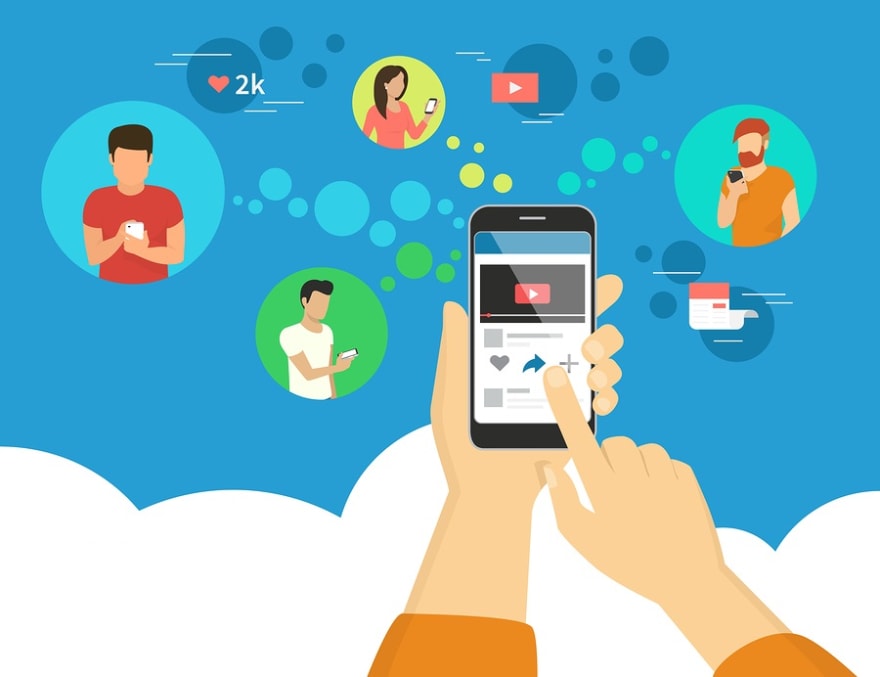 Study your competitors' social media presence – word-of-mouth marketing still works like a charm; as a matter of fact, it's much easier to share an idea in the Information Age since we have so many tools on our hands. Do your competitors use a specific type of social media to present their product? Do they post frequently, and if so, what type of information do they share? Do they have an option to connect their application to their users' social media accounts? See what your competitors do to build a community around their applications, decide what works best, and incorporate the finest solutions into your product
5. Think of what you can add or improve

Now, with all the statistics and trends at your disposal, think of what your competitors lack. Think of the ways you can make your application stand out – make special offers, add functionality similar products never offer, make the app or some part of it free to use, add more customizable features – after all, imagine yourself being a customer and think of the ways your application could make you a happy and devoted user
Identify Your Target Audience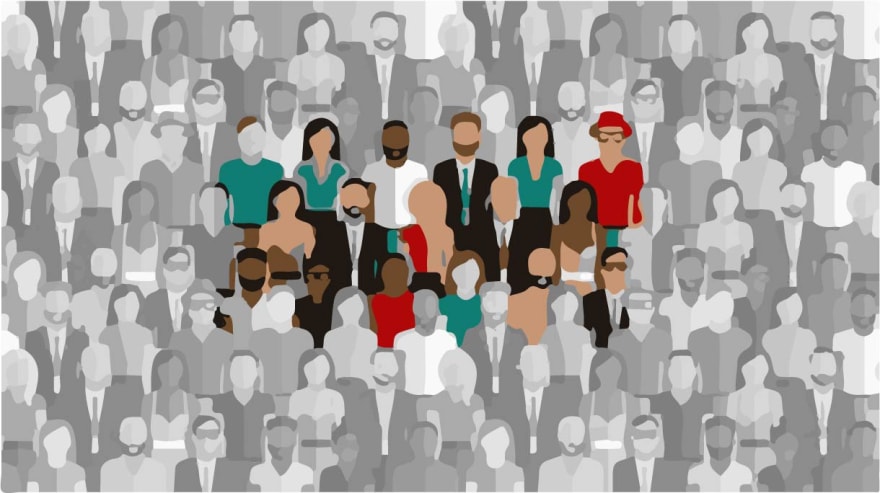 Your application can be designed perfectly and developed spotlessly, but none of those things matter if there's no one to use your app. To build a solid foundation for your business, make sure you know who you're building your product for:
Examine your current customer base
Who are your customers?
Which ones bring the most in the business?
Consider your competition
Who are the customers your rivals go after?
What audiences do your rivals tend to overlook?
Analyze your product
What are the benefits of your product?
Who would benefit from using it?
Define specific demographics to target
People of what age/gender/income range/educational level would be the most interested in your app?
Remember about the psychographics of your potential clients
What their hobbies/interests/values/behavior models could be?
Create a marketing persona for your product
A persona is a fictional character created to represent a user type most likely to use your application and to help you deliver the most relevant and useful content to your audience. Use the templates below to create your own marketing persona

Create a Value Proposition Canvas
The Value Proposition Canvas is a tool which can help ensure that your product or service is centered on your customer's values and needs. It is created around two building blocks – customer profile and a company's value proposition

Customer Profile:
Gains – the benefits which the customer expects and needs, what would delight customers and the things which may increase likelihood of adopting a value proposition.
Pains – the negative experiences, emotions and risks that the customer experiences in the process of getting the job done.
Customer jobs – the functional, social and emotional tasks customers are trying to perform, problems they are trying to solve and needs they wish to satisfy.
A customer profile should be created for each customer segment, as each segment has distinct gains, pains and jobs.
Value Map:
Gain creators – how the product or service creates customer gains and how it offers added value to the customer.
Pain relievers – a description of exactly how the product or service alleviates customer pains.
Products and services – the products and services which create gain and relieve pain, and which underpin the creation of value for the customer.
Evaluate your decision
Will my users benefit from my product?
Will my target audience be able to afford it?
Are there enough customers who would gain interest in my product?
Test Your Product Concept on Your Target Audience

Testing your product concept on the desired target audience should definitely be on your product validation checklist. Emulate the reception of your startup by the users and analyze their expectations to improve user experience in real life.
Begin with survey questions based on your target audience specifics, their values, and your products functionality and benefits. Consider asking your potential customers such product validation survey questions as:
How often do you use your smartphone during the day?
Do you find notifications outside of the app useful or irritating?
Do you use any similar apps?
At what price would you consider the product to be too expensive?
At what price would you consider the product to be priced so low that you'd question its quality?
With applications like SurveyMonkey you can get real-time feedback from people around the world: you can choose the target audience to ask the questions that would benefit your business, reach millions of people around the world in just a moment's time, and most importantly, get the results of the survey organized in the most convenient way.
Tools for Product Validation to Consider
In some cases, however, it may be not as easy to achieve problem solution fit for your product validation process as it seems. If you know how to validate the idea but you also want to avoid the hassle and save your valuable time for other things, consider the following startup validation tools that may do the thing for you:
1. HotJar

Observing how your users interact with your app is the best way to identify clutches, confusion, and understand what they would really use it for.
2. UXPin

Bring your sketches to the next level, collaborate with friends, co-design lifelike interfaces and prepare for coding.
3. Brand24

Get social media mentions related to your problem and competitors, see what and where people are saying to engage and reach out.
Follow the example of other companies
"My failure with the previous startup combined with the ideas around the Lean Startup gave me a key realization: if I wanted this idea to be more than just a hobby and tool for just myself, I needed to test whether other people would find the idea useful." – Joel Gascoigne, Buffer CEO
Joel's idea was to create a 2-page website before launching the actual product to gather personalized feedback from potential customers which turned out to be a tremendous success.
Conclusions
When concept validation is successful, your startup's chances of becoming a killer app increase dramatically – there's no need to roll the dice and hope for the best. Be prepared, prepare the market for your product and your startup will make a killing.
DISCUSS
Classic DEV Post from Jan 30