Notion, A new tool that blends your everyday work apps into one. It's the all-in-one workspace for you and your team.
🎉 Notion is free now! If you would like to try out the pro plan, feel free to use this referral link, where you'll get a $10 credit towards Notion Pro.
FREE Templates: https://notionpages.com/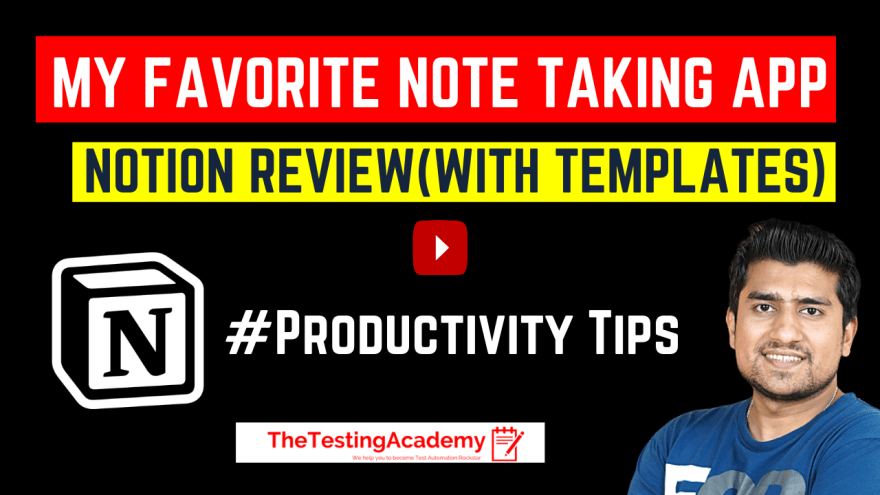 ---
👪 Join our Community - http://bit.ly/learntesting2019
✅ Automation Tester Community - https://thetestingacademy.com
🐦Follow us on Twitter - https://twitter.com/itstechmode
📖 Like us on Facebook - https://www.facebook.com/scrolltest
--
Be sure to subscribe for more videos like this!
Posted on by:
Lead Automation Expert || Founder of TheTestingAcademy.com || Youtube at TheTestingacademy || Udemy Teacher. || scrolltest.com