With the constant development of the mobile industry, especially after the inception of smartphones, there has been a huge shift in the reliance of people on mobile apps for their news and entertainment needs. The importance of mobile apps for the media and entertainment industry is substantially increasing day by day. People want to engage more in mobile apps as compared to traditional appliances like television or radio. Let's explore the importance of mobile app development in the media and entertainment sector and how mobile apps are revolutionizing the media and entertainment industry.
Importance of mobile apps for media & entertainment industry
1. Reaching a Bigger Audience
By developing reliable and robust applications and deploying them on all the mainstream app stores like Google's Playstore and Apple's App Store, a media hub or an entertainment agency can increase the reach of its content significantly. According to a reliable survey, more than 75% of the population worldwide has a smartphone in their pocket.
With affordable data plans worldwide, people are consuming data online at an unprecedented rate. This offers a golden opportunity to the media and entertainment sector and leverages it with the help of versatile mobile apps. mobile apps are easily accessible as compared to more conventional forms of entertainment devices like television.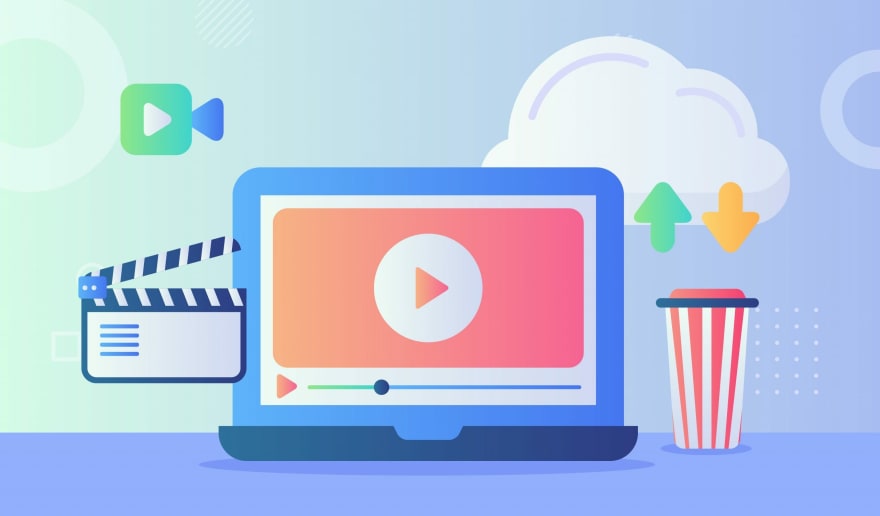 2. Brand Creation:
Any business trying to build a brand for itself must tap into the immense possibilities the mobile app market provides. With a smartphone in their pocket, even a child can recognize a brand that has its dedicated mobile app. As the number of downloads increases, so does the recognition of the brand and hence the brand value.
Long gone are the days when only the bigger organizations could afford to build a mobile app for their businesses. Nowadays even the smallest of businesses are investing in mobile app development. Newer media and entertainment agencies can compete with the bigger competitors with the help of a carefully developed mobile app.
3 Reducing Costs:
It is an evident fact that broadcasting news and entertainment content on conventional platforms like T.V. and Radio cost far more than broadcasting this content through an application. This is the reason why several new media houses and entertainment agencies start their journey through an application only.
Some of these don't even want to upgrade to television because of the substantially high investments needed. Hence we can easily say that mobile apps have completely revolutionised the broadcasting industry. A few years back, having a mobile app was considered a novelty but nowadays it has become a priority. Every recognizable media hub has a dedicated mobile app and an in-house team for its maintenance nowadays because it is still far cheaper than the conventional methods.
4 Ability to Track Market Trends
By developing an application capable of handling substantial amounts of data generated during its deployment phase, a media or an entertainment company can get deep insights into the behaviour of its audience. These insights are very crucial in understanding the market trends and hence one can strategize to leverage this info into their future plans.
Every industry has benefited from the ability to analyze data chunks produced with the help of a mobile app. So is the case with media and entertainment companies. On the basis of the search history of users, media hubs can suggest news stories according to their interests and even the entertainment agencies can suggest better and more personalized content. This also helps in creating better and more personalized push notifications for specific users.
5 Increase in Revenue:
The sole purpose behind the development of a mobile app is to increase the engagement of the users. Whenever a mobile app is created, there are several carefully chosen ways through which it is made more interesting for the users. This kind of control over user retention is not possible through conventional broadcasting platforms.
It is an evident fact that whenever an application is used more the rate of revenue is increased. Mobile applications also provide other unconventional ways of increasing revenue. Practices like in-app stories, in-app purchases, carefully deployed push notifications, in-app advertisements, offering subscription plans, etc. substantially enhance the revenue possibilities.
6 Elimination of Pirated Content:
With the development of the mobile application industry, media and entertainment businesses have better control over fighting piracy. Following piracy-reducing practices and features in an application like, the inability to take screenshots, inability to record mobile screens, etc. can reduce piracy substantially. Also, by offering subscription plans at a justifiably low rate, the intent of users to indulge in piracy can be reduced further.
Nowadays, there is a mass shift in the mindset of users, to refrain from consuming pirated material and consuming first-hand content through mobile apps because the yearly or monthly subscription charges are substantially low. Long gone are the days of conventional piracy where anyone could buy a pirated DVD of an upcoming movie. Nowadays, content is distributed on sophisticated, secure, and easily accessible OTT platforms and their mobile apps.
Final Thoughts
As mobile technology has developed substantially over the years, so do the opportunities it offers to various industries. The media and entertainment industry is no exception. By developing an application that is capable of handling chunks of data and millions of users, any media and entertainment app development company, no matter how big or small, can grow its businesses to the next level.