Brief: This is a collection to resources on Fetch.js.
This is my first post! 🙋
I work as a technical offering manager for IBM Developer.
My formal job title is software developer. 😄
So, I was fetching so much jsons yesterday. Crazy hours. Then I did text.
Today I thought "Maybe I can compile a list of this huge search I did on Fetch.js for the other compulsive souls out there that open 800 tabs in search of resources. Maybe it helps somebody like it helped me!".
Here is a list of my tabs I collected during the build:
✨ Fetch.js documentation it is super verbose
✨ TLDR of the docs
✨ Axios VS Fetch.js article
✨Vue.js 2 and Fetch - Scotch.io
✨ Use Fetch to get data - Scotch.io is a great guide
✨React example for file uploads
✨ David Walsh has a good blog post especially for forms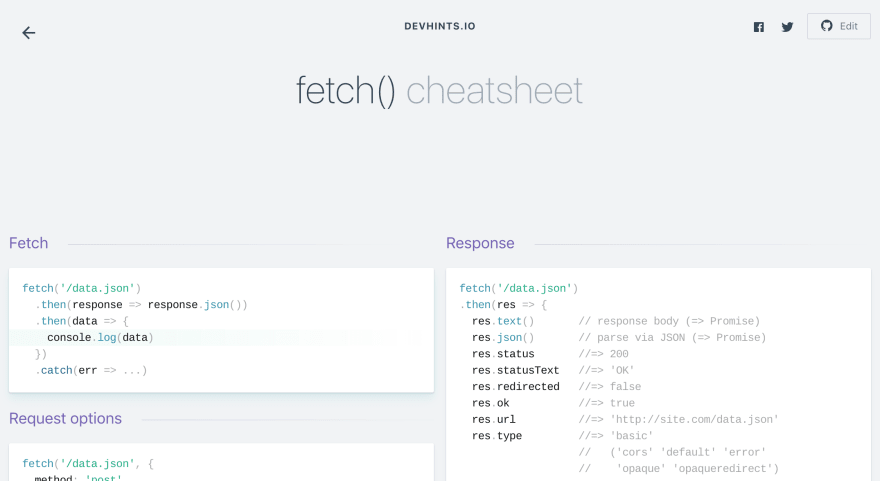 ✨ DevHints.io basic but beautiful cheatsheet
✨ MDN mostly-text concept overview - details on browser compatibility
✨ Basic POST request example Gist - This helped me
✨ NPM - for window.fetch polyfill
✨ Google Developer Introduction
✨ CSS-Tricks an excellent overview of fetch.js, worth a good look
✨ Swapnil Bangare wrote a great Fetch 101 on Medium
✨ This Gist has a ton of examples inclusive to avoiding CORS errs
✨ MDN I could not not include MDN
✨ Github - Fetch.js
I know visiting all of these links does not alleviate competitive tab-opening olympic search sessions. Yes. But possibly it'll help save you time at least. Thanks!