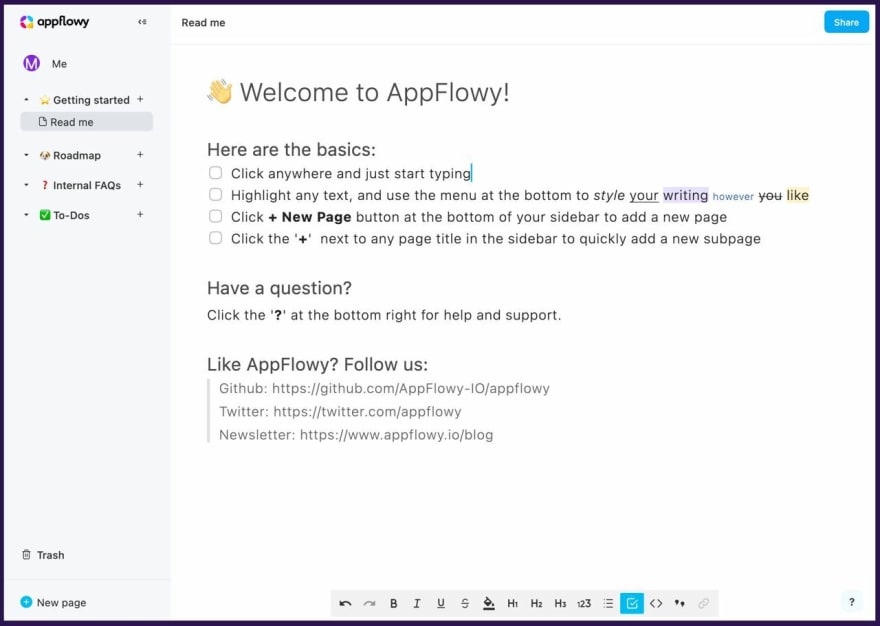 Getting Started with development
Please view the documentation for OS specific development instructions
Built With
Contributing
Contributions are what make the open source community such an amazing place to be learn, inspire, and create. Any contributions you make are greatly appreciated.
Why Are We Building This?
Notion has been our favorite project and knowledge management tool in recent years because of its aesthetic appeal and functionality. Our team uses it daily, and we are on its paid plan. However, as we all know Notion has its limitations. These include weak data security and poor compatibility with mobile devices. Likewise, alternative collaborative workplace management tools also have their constraints.
To be honest, we do not claim to outperform Notion in terms of functionality and design, at least for now. Besides, our priority doesn't lie in more functionality at the moment. Instead, we would like to cultivate a community to democratize the knowledge and wheels of making complex workplace management tools, while enabling people and businesses to create beautiful things on their own by equipping them with a versatile toolbox of building blocks.
Link for GitHub repository - AppFlowy-IO
Download AppFlowy for
Follow me on Github - Mutafakkir