This is a huge showcase in which we reviewed 50+ popular web tools and services, most of them being the very best in their niches, or new solutions that gained huge traction in the last months.
You will read about a super WordPress support service, about Goodie – a web development service that is used for simple websites, about logo design creators, website builders, WordPress themes and plugins, and different web solutions.
Let's start.
You don't need to spend hundreds or thousands of dollars on a logo. You can get a gorgeous logo with a 100% unique design from LogoAI, the smartest logo builder on the market.
The software uses advanced technologies to create unique and beautiful logos in just a few minutes, by just asking you some things about your company.
The results are spectacular, and the logo creation process is simple, quick, and straightforward.
You pay only after you get the right logo for your business.
Save your money by using this affordable and efficient logo design builder.
Dealing with heavy workloads is a common problem among teachers and students. They both must process enormous volumes of information on a regular basis and strive to comply with strict performance standards continually.
These specifics of occupation make it challenging for teachers and students to avoid stress and burnout. Nevertheless, task planning and organizing are superb solutions to these difficulties, and they can be effortlessly made use of with a quality piece of time tracking software – actiTIME.
The tool has such features as:
• Project management that allows users to create a series of tasks and monitor work progress on the Kanban board or in a simple list format;
• A timesheet for keeping a daily record of hours spent on teaching and learning activities, as well as research assignments;
• Reports on performance for an overview of behavioral trends and time use statistics.
Hence, actiTIME offers everything a teacher or a student may wish for to arrange their work and study processes in an optimal way and analyze personal productivity. It fosters a deeper look into how well one manages their time and supports smarter decision making in this regard.
The basic version of actiTIME is available at no cost for single users and teams of up to three individuals. The full-pack version can be purchased for an unlimited number of users at a very competitive price. Sign up for a free actiTIME trial and bring your productivity to the next level.
Total is a brilliant WordPress theme that will transform your website into an award-winning platform for your audience. It comes loaded with 40+ premade designers that you can install with 1-click, and with tons of elements and styling options.
You will even find 3 bundled premium plugins– Visual Page Builder, Templatera, and Slider Revolution.
This theme is by far the most complete WordPress theme on the market, and you will feel that from the first moment. Total does offer support renewals.
Any customization you want to make it is not only possible with Total, but also very simple.
Get Total now and get the best out of your WordPress website.
Mobirise is the very best offline website builder in 2021, being loaded with absolutely everything you need to create all kind of websites.
You will find included 4,000 website templates, sliders, galleries, forms, popups, icons, and the best interface in a website builder.
Save your money that you would give to web designers, and make yourself a gorgeous website with Mobirise. You will be amazed how easy it is.
Taskade - Collaborative To-do List, Mindmap, and Workspace for Remote Teams
Taskade is a complete collaboration tool that you can use to chat, organize, and get things done.
The software is super smart and super customizable, being able to do anything you need.
Start with the free plan and see how it works.
Bonsai is a professional creator of tools dedicated to freelancers, having tons of users from all over the world, and being highly appreciated.
They even created a graphic design contract that you can use right away. Edit it with your details and you will have your professional contract ready in just a few minutes.
Get your graphic design contract from Bonsai.
Wp Customify WooCommerce Support
You have a WooCommerce store and you always have to make all kind of fixes to make it work as you wish?
Get back your free time and let WP Customify manage all your WooCommerce issues. They are experts in this industry and they are super affordable.
Work with WooCommerce support experts and get the best out of your store.
Doit is a smart app that lets you organize both your private and professionals lives, all in one place. It will help you get more things done in less time, never miss a due date, and heavily improve your productivity.
Register for the free plan and start using Doit, you will love it immediately.
Great websites need great hosting solutions that are reliable, that offer lightning-fast performance, and non-stop support.
This is what GreenGeeks will offer you. GreenGeeks offer unparallel performance, 24/7/365 support, and all the hosting solutions you need – Shared, Reseller, VPS, and WordPress hosting.
In plus, they are an eco-friendly web hosting platform that do its best to lower the global emissions.
Get started now, they have a 30-day money back guarantee policy.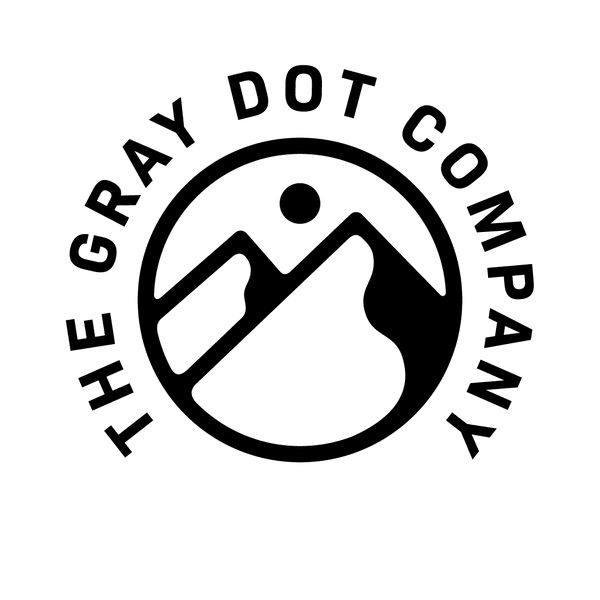 Are you working with a SEO consulting company to get massive organic traffic and to place your website on the first spots in search engines?
If not, you are losing big time. When done correctly and with a strategy, SEO generates impressive results. In plus, it is a way less expensive solution to generate traffic than advertising is.
The Gray Dot Company is an SEO expert agency that has huge experience on helping mid companies hit high targets. They adapt to each client and need, being a pleasure to work with them.
Get your free quote today and take your SEO efforts to the next level.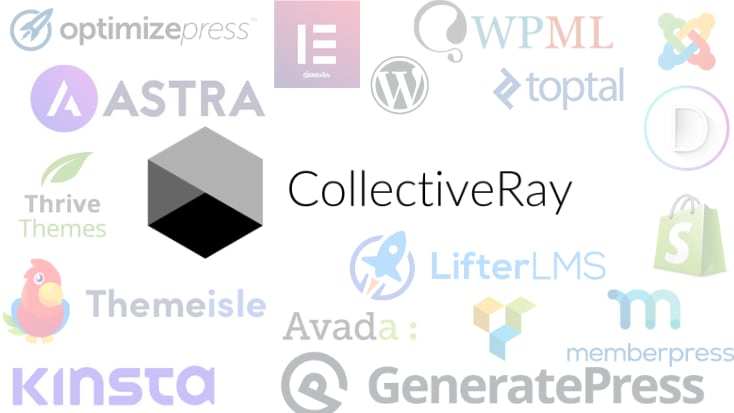 CollectiveRay has a team of experts that write in-depth reviews about WordPress themes and plugins, and roundups on various topics.
No matter what you are looking for, you will find it on CollectiveRay website.
Take a look.
Mailmunch is a smart and complete lead generation software that you can use to create as many forms and landing pages as you like, and to boost conversions by up to 400%.
It is easy and quick to set up, it takes only a couple of minutes, and it comes loaded with fully customizable themes.
Start using Mailmunch, the lead generation software that does it all and which is extremely easy to use.
Unlayer is a professional email template builder that you can use with no experience, and no coding, to create engaging and high-converting emails.
It has a huge library of 600+ no-code email templates, a smart drag-and-drop builder, and an intuitive interface.
See how it works.
Landingi is the right landing page builder to use if you are a marketer or an agency and you need to design your pages right away.
You will find included 250+ landing page templates that look great and which are optimized for high conversions. Use the powerful drag and drop builder to do all your edits, it is simple to use.
See how it works.
WhatFontIs is the most used font identifier on the market. It will help you identify fonts from pictures, in just a few steps, and under 1 minute.
It is absolutely free to use, and you don't need to register.
Identify all the fonts you like with WhatFontIs, and use them in your projects.
UPQODE - WordPress Web Design Agency
UPQODE is an eCommerce web design agency in Nashville, TN, that makes businesses more visible in the online world and helps them increase their sales through online stores that focus on the best user experience. For this, UPQODE uses Shopify and Woocommerce platforms, which are also very intuitive for novice webmasters.
UPQODE is also a digital marketing company whose experts take care of conversion optimization, SEO services, Google Ads setup, and others.
If you want to look like an expert in your niche, you have to use a professional marketing contract template. To do so, you will have to pay good money to a lawyer and wait for at least 2-4 weeks.
The other solution is to get directly the template that Bonsai created for you. They are the most popular creator of web tools and other things for freelancers.
Get it now.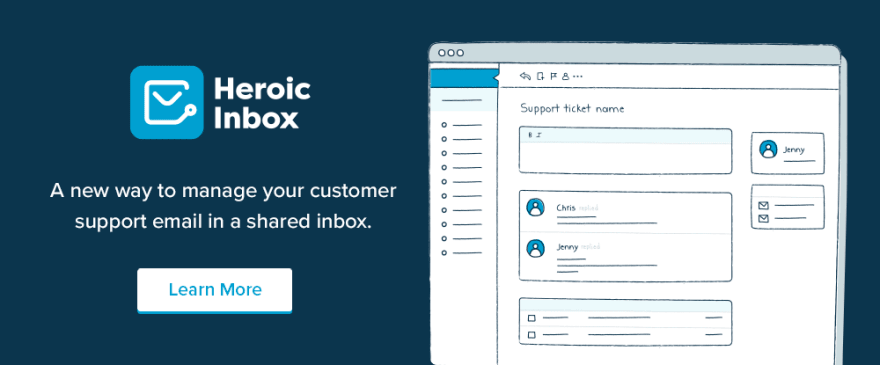 You want to manage customer support email directly from your WordPress website? It will help you save tons of time.
This is what Heroic Inbox will help you achieve, being the best plugin for WordPress for this task.
Learn more about it.
Heroic Table of Contents is a popular plugin for WordPress that you can use to add tables of contents to your website with just a few clicks.
Supercharge your content with tables of contents and improve conversions.
Heroic Table of Contents is free to use, get it now.
Argon Design System by Creative Tim
Argon Design System is a set of top-quality, yet free to use UI Kits and Dashboards for developers, created by the famous and highly appreciated company Creative Tim.
The products are built on top of Bootstrap, React, Angular, and Vue.js, and each come with a very large number of components that will help you save time.
Check them.
The Icons8 team released an updated library of animated icons. Animated Icons 2.0 offers over 900 different graphics in 5 design styles to help designers add motion to their projects. Improve conversions while making customers happy. Capture the attention of app users or website visitors with neat motion graphics. The collection offers coverage to build engaging apps or accessibility-improving hints. GIF, JSON (Lottie), and After Effects formats are included.
Ozeum | Modern Art Gallery and Creative Online Museum WordPress Theme +RTL
Want to build a website that would be a reflection of your art? Well, Ozeum could be perfect for that task. It's a nice option for visual artists who want to reflect the personality of their work. It features a full-screen homepage slideshow that helps create an instant impact and sets the emotional tone. Elementor page builder lets you get creative with your page layouts. While the Events Calendar plugin enables you to manage your events like a pro. For extra impact, there is also the header & footer layouts builder jam-packed. finally, a library of custom shortcodes will save you the day.
BeTranslated: a Multilingual Translation Agency
Are you looking for a professional translation agency able to translate a wide variety of texts?
BeTranslated is the agency for you. Their huge network of linguists are experts in their fields, they offer extremely affordable rates, and they always deliver work on time.
Get in touch with BeTranslated.
Wokiee - Multipurpose Shopify Theme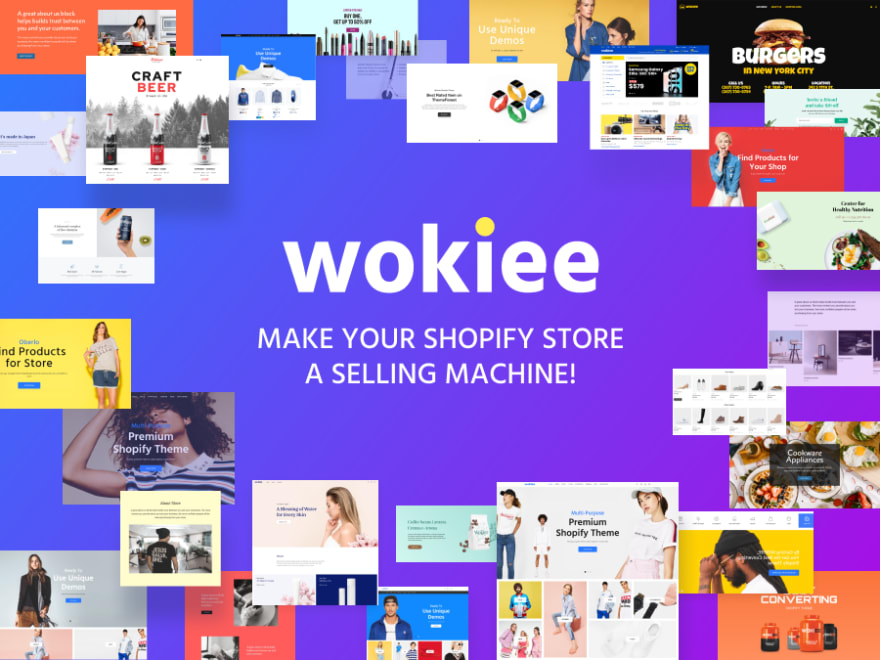 You have a Shopify store and you want to make it stand out of the crowd and get many more conversions than it does today?
Take a look at Wokiee. This highly popular Shopify store theme comes loaded with gorgeous and engaging templates and elements, and it is the fastest loading theme on the market.
Contact form spam is a menace that is on the rise currently. Antideo helps in cutting down on this spam by validating the data points provided by the users that include Email Address, Phone Number and IP Address. Antideo is a powerful software that helps you validate the customer data points in real time to help weed out fake signups, registrations, inquiries etc at the time of entry.
For up to 10 requests per hour, Antideo Validation API is free to use.
Try it.
Searching for an easy and feature-laden website builder? Then don't look any further - uKit is what you need to start a website on your own! The website builder features impressive simplicity, convenience and affordability. It does not require the knowledge of codes or any preliminary background - just sign up for the system and follow the guidelines to build your own website. uKit works equally great for newbies and industry pros, providing an extensite integrated feature set along with high end design customization tools.
Opinion Stage is a popular software that you can use to create engaging Wix quizzes.
It comes loaded with gorgeous templates and the interface is very simple to use.
Register for the free plan and create Wix quizzes, it will help you drive traffic from social media channels and get qualified leads.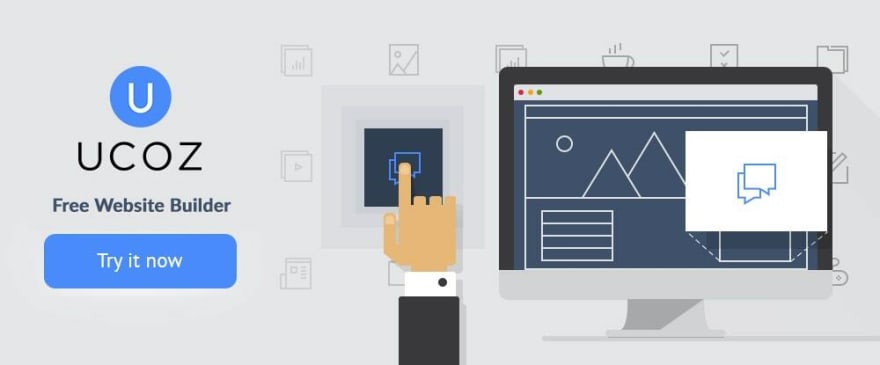 With uCoz, everyone can create a feature-laden and professional website. The all-in-one website builder is quite easy to use yet it may take some effort and time to get used to it. The software grants access to multiple modules you can choose and integrate into your web page to form its layout. It also has an easy website editor, customizable templates, eCommerce and blogging functionality. This lets you start and manage a powerful website with distinctive integrated functionality provided by default.
Looking for a way to boost your business popularity? Then why not use stepFORM for effective, simple and quick creation of online forms? The tool works great for businesses, freelancers, web designers and other users, who intend to launch feature-rich projects for personal/business use. By creating and integrating online forms, you can not only grow your customer base, but also take advantage of the most convenient payment methods. This lets you receive payments and orders from customers in a convenient and effective way.
Fotor will help you create any kind of graphic content you need, including Facebook banners.
The software is used worldwide by marketers, designers, and online entrepreneurs with huge success, being a highly popular solution.
Give it a try.
LinkSture - An eCommerce Agency
You want a fully customized shop for Magento, WooCommerce, or Shopify, to get your business launched?
Then you should discuss with LinkSture. They have over 12 years of experience in the industry, serving clients from all over the world.
They are highly popular for creating awesome shops while working for affordable rates.
Get in touch with LinkSture.
When it comes to effective business development, the use of online forms on your website matters a lot. This is when uCalc proves to be a handy tool to work with. The online form and calculator builder comes with a rich choice of ready-made templates you can customize with regard to your current business needs. The themes are divided into categories based on the sphere of application they belong to. There is no need to apply coding or web design proficiency here as the entire process is quick, easy and intuitive. What you need is to select and customize a calculator/web form to further add it to your website. This will not only help grow your customer base, but will also improve SEO performance of your website.
ThemeZaa - Awesome Templates and Themes Shop
On ThemeZaa's website, you will find a huge portfolio of some awesome website themes for WordPress, WooCommerce, Magento, Shopify, and HTML.
They invest huge amounts of time and money in creating these high-quality products, and their support service is outstanding. No matter which problem you might encounter, the friendly support staff will get it fixed in no time.
Check these website templates, you will love them.
WordPressToWix.PRO focuses on professional WordPress to Wix migration. The service thoroughly explores each project to make sure all the entities (content, media files, hosting, design etc.) will be properly transferred. They establish individual approach to every customer they deal with by assigning a personal developer, who supervises the migration process on all the stages. This eventually ensures quality result users are satisfied with.
Don't lose time gathering content from your customers. You can instead use Content Snare, a very powerful, smart, and simple to use software that will collect content from customers in your place.
Create a client portal and "forget" about content collection.
Start your free 14-day trial and see how it works, no credit card required.
SuperbWebsiteBuilders.com helps beginners and web design experts figure out useful and quite important facts about website builders and popular Content Management Systems. The blog is divided into several sections, which delivers information about these platforms, their general characteristics, pros and cons, main distinctions, pricing policies and implications. Along with handy reviews, you will be able to read the comparisons of these systems that will help you pick the service that comes up to your special web design needs, requirements and project specifications.
You want to a moderated chat on your website without writing a single line of code? Use RumbleTalk, it is by far the most popular solution in the market.
And even better, they have a free forever plan you can start with.
Pixpa is a professional website builder that you can use to create all-in-on websites – a store, a blog, and a client gallery.
Start from scratch or by choosing a template that you like (there are hundreds of them). Then the powerful editor will guide you to create a fully functional and good looking website in just a few minutes.
See how it works.
XSTORE – The Most Customizable WooCommerce Theme
XSTORE is a highly popular WooCommerce theme that comes loaded with over 100 shop designs, and which uses the latest technologies.
The theme is lightning fast, and it is optimized for conversions.
Make your WooCommerce store stand out of the crowd.
To make your online business generate impressive sales, you need a powerful digital marketing and online advertising agency.
Such an agency is Digital Web Solutions (DWS). They have huge experience in the industry and a strong reputation for delivering insane results.
Get in touch with them.
Animas Marketing is a top performance Colorado search engine optimization agency that has huge experience and which generates impressive results for its customers.
No matter how high are your targets, Animas Marketing will help you reach them.
Get your free quote today.
A quick solution to make your WooCommerce store stand out of the crowd and generate more conversions, is to use Acowebs top-notch plugins. Acowebs are developers of high-end WooCommerce plugins like the WooCommerce Custom Fields which are currently used by more than 25,000 users acros 100+countries. These products were created with high performance and conversions in mind, and the results are impressive.
Take a look.
FoxMetrics is a very popular web analytics platform that companies from all over the use to track their marketing and online advertising efforts.
With FoxMetrics, you will know exactly your audience journeys so you can take the proper measures and improve them.
Sign up for a demo.
SiteBuilders.Pro focuses on professional website transfer between popular CMS and website builders. The service is a worthy solution for users, who decide to switch between the platforms and don't possess the required skills/expertise to do that independently. A team of niche pros will handle all the project transfer nuances for you to ensure hassle-free, safe and efficient project migration. They let you monitor all the stages of the process to simplify its further management.
WrapPixel is a popular creator of both free and paid UI Kits and Dashboards for developers, the products being built on top of Bootstrap, React, Angular, and Vue.js.
Take a look at their wonderful products and pick everything you need.
Briny | Scuba Diving School & Water Sports WordPress Theme + RTL
Not sure that your existing water sports website can bring you to the top? Then take a look at Briny and get inspired. Premium and fresh, Briny is what you need. What is unique about your business? Tell about it using the set of pre-designed pages the theme offers. Showcase your best works or projects you are proud of with the help of stunning galleries organized in grids. Need to build more unique pages? A piece of cake. The Elementor page builder is here to help. Also, Briny is compatible with the Instagram Feed and WooCommerce plugins.
With over 10,000 developers using Abstract, this is among the most popular solutions that you can use for all kind of APIs.
Their IP Geolocation API is super powerful, fast, and reliable.
Get your free API now.
Shella - Multipurpose Shopify Theme. Fast, Clean, and Flexible.
Shella is the best Shopify theme for fashion stores, having everything adapted for this industry. All the templates and the elements were created for fashion stores, and that is why stores get more conversions with Shella.
Take a look.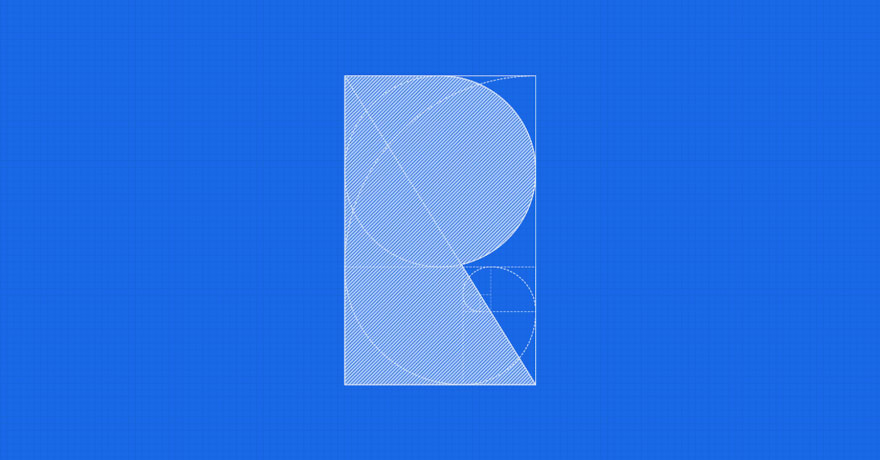 Are you looking for a heavily experienced agency in brand identity, UI/UX design, web design, and app development?
Look no further, Ramotion is that agency.
They have huge experience in these industries and they always overdeliver.
Get in touch with Ramotion, you will love working with them.
With over 10 years of experience in the SEO industry, Breakline is a powerful player that generates insane results for its customers.
No matter how high is your SEO target, they will find a way to reach it.
Get your free quote today.
AMG DESIGN has in their team some of the best website designers in the world and they create awesome designs.
No matter how complicated your project is, get in touch with AMG DESIGN and let them help you.
They are a full-service website design agency for all your branding needs and offer ongoing support.
Conclusions
Use all these solutions for your projects and I bet that you will earn more money, you will have more free time, and be happier.
If you are a web designer and you need a reliable web development partner for your projects, you should discuss with Goodie, they are the best in the niche.