Are you tired from the spam and searching about an email to register to got an offer either then you need a Disposable Email Or in another name a temporary email and goodbye for the spam and email hacking
But wait,What Is Temporary Email and Why Would I Need It?
Disposable email is a service provided to a registered user for a given period of time, using a temporary address. It should be distinguished from a disposable email address, which simply forwards messages to a primary email account and is often called an alias.Disposable email is also known as temporary email and throw-away email.
This sounds awesome! So how does it work?
Temporary email addresses have the same flow that any normal email addresses would have, with a few key differences. To help understand these key differences, let's look at the basics of regular, and temporary email.
Standard, permanent email:
Find an email service such as gmail, outlook, yahoo, etc.
Register for an account by filling out all of your personal info
Find a username that hasn't been taken, something like test2111@gmail.com
Use this email address everywhere
Temporary email:
Find a service offering disposable email address (hint, you can use https://tempomail.top)
The service generates a (usually) random email address for you to use
Copy the address and use it wherever you'd normally use an email address
Go back to the service and wait for your incoming email the same way you'd normally check for an email
Do your business and walk away, never looking back
So, now we have a high level overview of the differences between temporary email and regular email
let 's know how we can use Tempo mail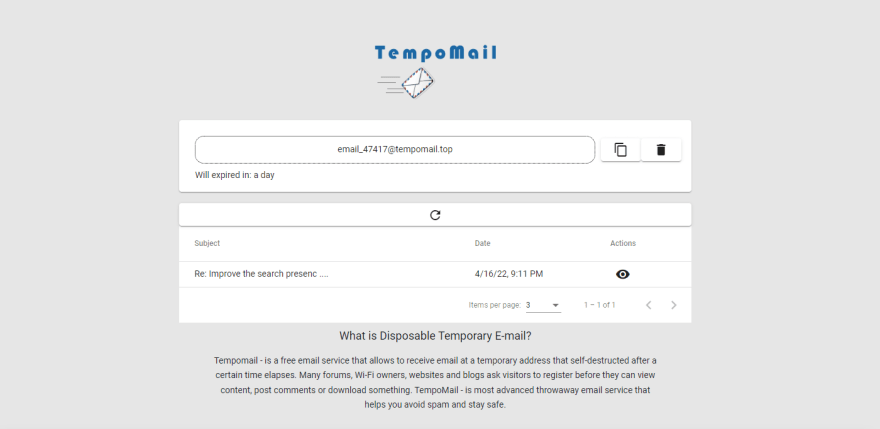 1- open https://tempomail.top

2- you will got an free email you can use it immediately anywhere you want and any time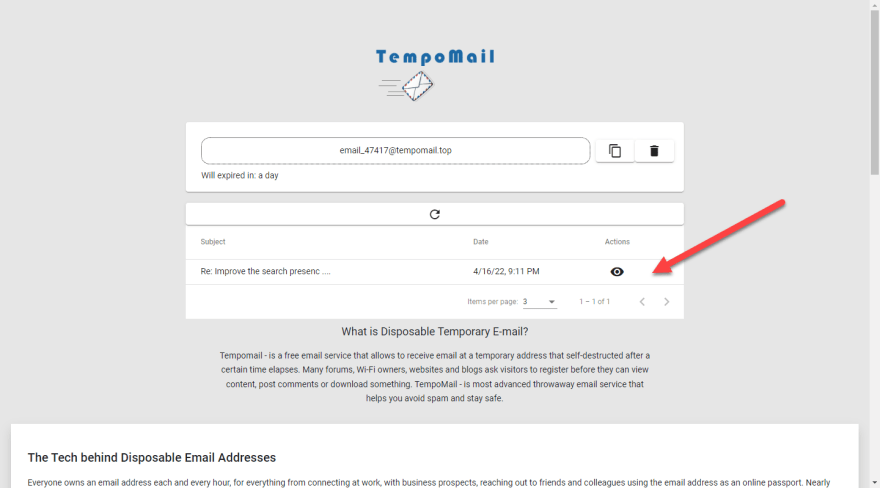 3- and when you get any messages you will find them here in this box .
4- open up the message so you can see what is it exactly by click on the button looks like the eye on the right side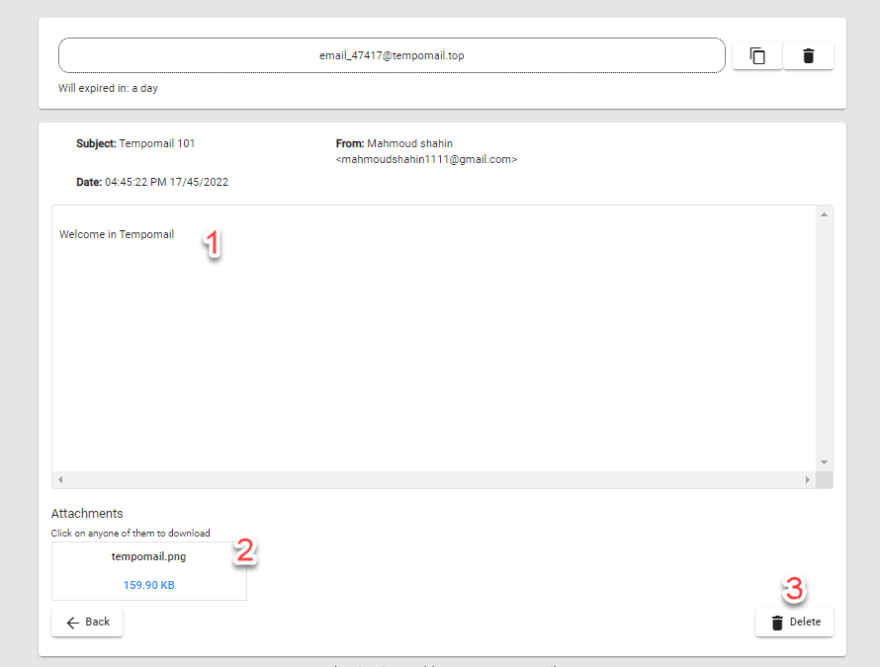 5- you will find the message content here [1] and any attachments you will find them here [2] and to download it just click on the attachment button
Also you can delete the message when you want by click here [3]

6- and to got a new email you can click here [1] then click ok in the popup you will got and your email will be ready after 2 seconds