Hey guys, welcome back. In this post, we'll discuss about this awesome e-commerce store made by using HTML, CSS and JS only.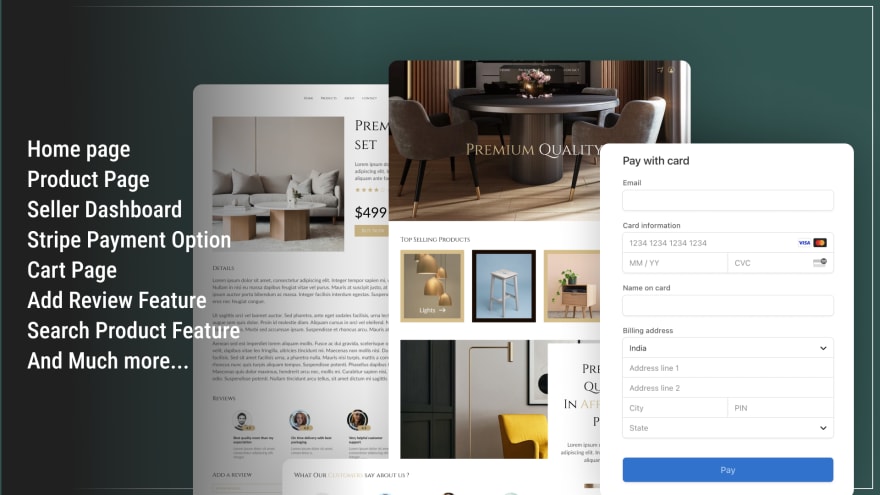 I am Kunaal from modern web, made this website's tutorial on my YouTube channel. This site includes everything from add product from seller dashboard to add them into cart and process the payment using cards.
This has home page, seller page, login/signup page, product page, search page, cart page, 404 page, payment page, checkout page and a lot of stuffs. User can login or logout from the site, he/she can add a product reviews. User can also search for product and apply for seller dashboard. Sellers then can add products to the site using add product page, and edit them later, save them as a draft and a lot of other cool stuffs.
Source Code
If you are interested in making this website you can either follow my Youtube coding tutorial or you can just simply download the its source code, (Hurry up! get source code for just $2, limited time offer)
Coding Tutorial
Subscribing my channel will be very appreciable
Above one is first part, you can access the full playlist here.
So, that's it. I hope you do like this project. I made some more awesome projects like this. If you are interested you can check them too on my YouTube channel.
Thanks for reading this article guys. If you have anything to ask, you can ask me in the comments.