The very first week of my training is over and I enjoyed myself so much!
I spent the last 8-month learning alone in my basement, that was cool but it is nothing compared to what I am doing now, it is incredibly more interesting to spend my days learning with like-minded people.
I have to tell you how lucky I feel about my team, everybody has different background and experience, but we all have something in common: MOTIVATION 🔥🔥🔥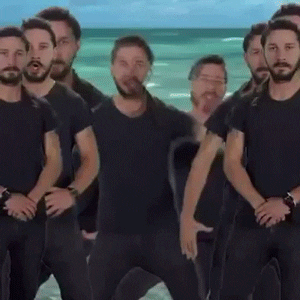 What did we do ?
We discovered our new office, it is a wide open space in Bruxelles. There are some special hygiene rules to follow but it is still a great place to work.
Introduction to Agile methodology with daily stand-up every morning, team building activities and week retrospective on Friday.
I got asked to help my Windows user classmates to dual boot their machine and install a Linux distro. After a few hours, most of them could properly discover their new OS !
This week's goal was to make sure everybody has enough knowledge to start diving into JavaScript next week (I can't wait to do so 😇), so we went through terminal commands, Git and GitHub and HTML/CSS.
What did I learn ?
As I said before, I studied quite a lot before the training start and I gathered some knowledge. I didn't satisfy with the knowledge I already had, I decided to study the same topics as my classmates but deeper.
The first thing I learned about was a little of computer science and how the internet works (Http, DNS, ...).
I learned new terminal commands I didn't know about and I wrote my very first .sh script!
Note: I wrote a little cheat sheet
Diving deeper into Git, I tried the new GitHub CLI, discovered how to manage merge conflict and revert commits.
We had a group work where we introduced a webdev related topic to the class. My group worked on DevOps which is something I had really little knowledge about. That was extremely interesting.
The last but not least, I finally tried CSS preprocessors. I know about it for a while, but I was like: "Do I really need that ?" and the answer is "I don't need that but in fact, it is awesome!".
I enjoyed SCSS so much that I am considering writing a little introduction guide about it.
What next ?
I am looking forward to going back to work Monday, it is planned we jump straight into JavaScript.
The only thing I really have to work on right now is my schedule, I will probably stay longer after scheduled hours to work on side projects.
I feel so pumped about the training 💪
Thank you for reading, see you next week !