Introduction
This is a beginner's guide for the Google Chrome web browser for mobile devices. It covers some tips and tricks that will help in the browsing experience. It will also expose you to beginner-friendly concepts that make up the Chrome web browser and show step-by-step the ways to go about browsing on the internet.
What is Google Chrome?

Google Chrome is a cross-platform web browser that allows you to find and view websites on the internet. It was developed on the 2nd of September 2008 by developers at Google under the then leadership of Eric Schmidt and is the default web browser for most Android devices. The Google Chrome web browser is built with a focus on speed and minimalism. Chrome offers fast start-up and web page loading, supports minimalist user interfaces, automatically updates in the background and is a leading web browser in the web browser category.
Google Chrome is an example of a web browser which allows a user to locate, access, and display web pages. In common usage, the web browser is usually shortened to the browser.
Chrome is compatible with Android and iOS devices and can be installed on the Apple App store and Google Play store.
Benefits of Google Chrome
Google Chrome comes built-in with many amazing features that give it an edge over other web browsers. Some of them include:
1.Speed: Chrome is designed to be the fastest web browser. With one click, it loads web pages, multiple tabs, and applications. Chrome is fitted with high-end programming languages that ensure its speed. It also allows for efficiency by allowing you to type both searches and web addresses in the address bar.
2.Simplicity: Chrome is a clean and simple browser. The multi-tabbed browsing makes web navigation much easier. Also when you close Chrome, it remembers the tabs you had open so you can pick up from where you left off.
Chrome also comes equipped with an in-built PDF viewer, eliminating the need to install the software. You can also save, print and resize the PDFs.
3.In-built Google search engine: Most web browsers come equipped with an in-built search engine, which helps you in finding information or a website you're looking for. In the case of Chrome, Google (the search engine) is embedded in the web browser thus making searches across the internet super fast and reliable.
4.Security/Privacy: The internet is a large place and it is easy to lose personal information to malicious pages. The Chrome web browser keeps you safe and sounds with its in-built malware and phishing protection. It has safe browsing technology and will show you warning messages before you visit a suspicious site.
Chrome also lets you keep control of your private information while you browse online. The incognito mode is a feature in the Chrome browser that allows you to browse without it being recorded. You can access it by clicking on the triple vertical dots at the top right corner of the chrome browser.
Step 1, click on the vertical dots
Step 2, click on New incognito tab.
You can also control the privacy preferences by selecting settings. From there, you can adjust your privacy section and clear your browsing data.
The Chrome Ecosystem: Webpages, URLs, and Links
The Google Chrome web browser has many concepts that make up its ecosystem. Knowledge of these concepts will assist in maximizing the browsing experience.
Web Page
The first concept is called a web page. A web page or webpage is a document commonly written in HTML (short for HyperText Markup Language, and responsible for the creation of the webpage) that is viewed in an Internet browser, in this case, Chrome.
A web page can be accessed by entering a URL address into Chrome's address bar. A web page may also contain text, graphics, and hyperlinks to other web pages and files.
A web page is often used to provide information to viewers, including but not limited to pictures and videos, to help illustrate important topics. A web page may also be used as a method to sell products or services to viewers. Multiple web pages make up a website. An example is Appwrite's website.
Uniform Resource Locator (URL)
The second concept is called the URL (Uniform Resource Locator). It's an address that tells the internet where you are going and it helps in getting you there. It has the same function as the street address.
When you type a URL into the web browser's address bar, the browser will load the page associated with that URL.
In the example below, we've typed www.appwrite.io into the address bar and the URL directed us to its website. Much of what is called browsing consists of this process.
Links
Another concept associated with the chrome web browser links. These are used to navigate the web. As the name implies it represents the relationship between two websites. The websites that are connected by a link can be within the same site or on two completely different sites.
In most cases, in a certain text, links are highlighted in a different colour or are underlined so they offer the user the option to click them to go to a certain page, which can be within the site itself or on a completely different website. Appwrite is an example.
How to Install Google Chrome on Mobile Devices
According to https://earthweb.com/google-chrome-statistics/, Google Chrome has more than 65.7% of the global market share. In other words, more than six in ten people use Chrome to browse the internet. If you are part of the remaining 34.3%, here are the steps to installing chrome on your mobile devices.
Installation for Android
Most Android phones come with Google Chrome as the default browser. If you need to install it yourself, you can download it from the Google Play Store.
Once open, search for Google Chrome.
You can tap Install or the name to see more information. On the app information page, tap Install to download the app. If Chrome is a default app, you will see Update as the option instead of Install.
Installation for iOS
To install Chrome on an iPhone or iPad, open the App Store on your device. Tap the search button at the bottom right corner and type Chrome.
Once found, tap on the installation icon (a cloud with a downward arrow).
The installed app will be displayed on one of the home screen pages.
Additional information
On iPhone 6s and up, touch and hold the Chrome app to:
i) Open a new tab
ii) Start a new voice search
iii) Scan a QR code
iv) Find your most visited sites
Steps to using Google Chrome
To fully enjoy the benefits of the Google Chrome web browser it would be advised that you create a Google account. A Google account gives you access to many Google products and features like:
I)Sending and receiving emails using Gmail
II)Synchronized data across devices
III)Downloading apps from the Google Play store
Step 1: Choose a Google Account type: Personal or Business
Tip: If you decide to create a Google account for your business, you can turn business personalization on. A business account also makes it easier to set up your Google business profile, which helps improve your business visibility and manage your online information.
When you create a Google account you will be asked for some personal information. By providing accurate information, you can help keep your account secure and make the services more useful.
The next important step in utilizing Chrome for browsing is by making it your default browser.For Android phones the steps include:
1) On your Android device, open settings ⚙️
2) Tap Apps
3) Under "General," tap Default apps
4) Tap Browser app and then click on Chrome
For iOS devices:
1) On your iPhone or iPad, open the Chrome app
2) Tap more … and then Settings ⚙️
3) Tap Default Browser
4) Tap open Chrome settings and click on Default browser app
Set Chrome as your Default browser app
Additional information:
To make Chrome your default browser, you must have iOS 14 and up.
If you don't find the option to change your default browser, update to the latest version of chrome
How to Sign in and Sync in Chrome
Another important aspect in using Chrome is Signing in and Synchronizing. Signing and Syncs are important for the following reasons
When you turn on sync, all your profile information, like bookmarks, history, passwords and other settings automatically saves to your Google Account. You can find your Chrome info on all your devices
You can sign in automatically to Gmail, Youtube, Search, and other Google services. If you're signed in before sync is turned on, you'll stay signed in.
If you turn on Web and App activity, you can personalize your experience in other Google products with your chrome history.
For Android devices
1) Open the Chrome app
On the right of the address bar, tap More… Settings> Turn on sync.
Choose the account that you want to use.
2) Tap yes, I'm in
If you don't want to sync everything, you can change what info to save.
On your Android device, open the chrome app
At the top right, tap profile > sync
Turn off sync everything
Turn off any data that you don't want to sync to your account
For iOS devices
On your iPhone or iPad, open the chrome app
1) Tap More, > Settings ⚙️> Turn on Sync
2) Choose the account that you want to use
3) Tap Yes I'm in
To turn off sync
On your iPhone or iPad, open the Chrome app
Tap More… Settings ⚙️> Sync
Turn off Sync Everything
Turn off any data that you don't want to sync to your account.
Getting used to Chrome like most thing requires effort and time but over time this time will translate into understanding and mastery and soon you will be a browsing master.
Google Chrome Alternatives
The following are a compilation of web browsers that could be used as alternatives to the Google Chrome web browser.
Mozilla Firefox: Firefox is a cross-platform web browser developed by the Mozilla Foundation. Firefox is a popular product, used in over 50 languages and available for Android and iOS . Some of its features include:
I) Picture in Picture
Mozilla Firefox allows you to put a video, web page, or app in a floating window (always on top of other windows).
II) Ad- free
Mozilla Firefox does not contain any form of external advertising
III) Full-page screenshot
Mozilla Firefox can capture complete (scrolling) web pages from your web browser.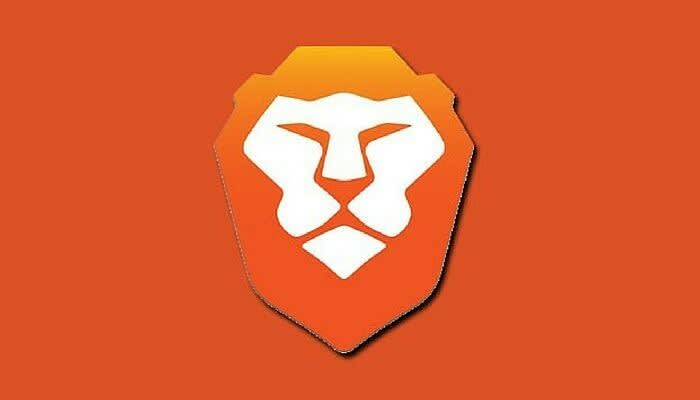 Brave: Brave is a fast, free, secure web browser with a built-in ad blocker, tracking and security protection, and optimized data and battery experience. It is available on both Android and iOS devices. Its features include:
I) Built-in VPN
Brave has a built-in VPN feature that enhances your privacy and allows you to browse the web from anywhere.
II) Privacy focused
Brave is considered a privacy-friendly alternative
III) Block Trackers
Brave has a feature to block trackers from tracking you.
Vivaldi: Vivaldi is extremely customizable, presenting a wide range of settings and built-in features designed to put the user in control as they browse. Its features include:
I) Cloud Sync
Sync your data (notes, documents, bookmarks, etc.) across your different devices and to the cloud
II) Calendar Integration
Vivaldi lets you sync your tasks and events with your calendar application
III) No registration required
You can use most of the features in Vivaldi without registration
IV) Dark mode
Vivaldi supports dark mode for comfortable usage in low-light conditions .
Microsft Edge: Rebuilt from the ground up using Chromium, the new Microsoft Edge brings you world-class compatibility and performance, the security and privacy you deserve, and new features designed to bring you the best of the web.
The following are some of its features:
I) PDF annotation
Microsoft Edge supports PDF annotations for highlighting, notes etc.
II) Cloud Sync
Sync your data (notes, documents, bookmarks, etc.) across your devices and to the cloud.
III) Annotation Screenshot
Edit and annotate a screenshot with various editing tools and options
IV) Support for 4k
Microsoft Edge supports watching, rendering or exporting 4k contents (also known as UHD or ultra HD).
V) Text to Speech
Microsoft Edge allows you to transform written text into spoken text.
VI) Built-in Dictionary
Microsoft Edge has a built-in dictionary where you can look up broader definitions of words
Conclusion
Browsing on the internet has been made more efficient and effective with the development of web browsers like Google Chrome. With consistent updates and improvements the Chrome web browser has solidified its rank as the default web browser of the internet. This guide is a gentle introduction to a browsing experience, and like the Chrome web browser regular updates are required to stay on track.