SharePoint Server 2019, Exciting Features & Powerful Capabilities for Web Applications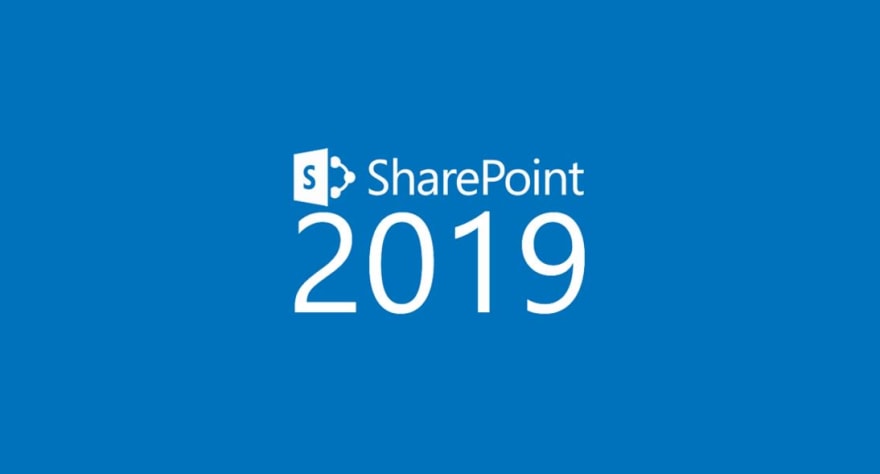 Considering the premiere announcement in a blog post by Bill Baer, a Senior Technical Product Manager in Microsoft SharePoint business, SharePoint Server is going to dominate the virtual businesses with their latest launch of SharePoint 2019 edition. According to Bill, SharePoint Server 2019 will be for the customers in H2 CY18 and for the enterprises will be SharePoint Server 2019 Preview in the upcoming summer of this year. Studying his blog deeply, it seems that there will be various important improvisations in this edition including UX which is already there in the online edition through Office 365.
How is Microsoft going to Futureproof SharePoint?
The organizations wishing to opt for SharePoint need to consider three important aspects to future-proof their investment.
• It has been clarified by the Microsoft that their future direction of product development is cloud focused and not on-premise. Hence, Microsoft has been insisting to move to SharePoint online from 2014.
• There will be challenges for the organizations with on-premise SharePoint with a huge investment in the custom development of different business apps. It might not be so easier to migrate these apps to the Office 365, so far as the SharePoint Migration is concerned.
• One more important aspect is the addition of a new workflow manager in SharePoint 2019. It might lead to an ambiguous situation in the virtual industry mainly because of the constant incompatibility issue with respect to the disjointed workflow strategy.
What to Expect from SharePoint 2019:
• Next-Gen Sync Client support
This will be great for those who have SharePoint on-premise and are devoid of Sync Client. Next-gen sync client support will be available in SharePoint 2019 edition.
•Modern UX
SharePoint 2019 Expectation would be much associated with the "old look and feel" element of SharePoint. This expected change would be found in SharePoint 2019. However, it is not yet clear what Microsoft has got in the box but it might be better UX in Windows, OneDrive, and SharePoint besides much expected better mobile experience for SharePoint.
•Flow / Power Apps integration
Maybe, the Flow and Power Apps integration will apply to hybrid environments but till it comes into play, let have a brief idea about Flow & PowerApps.
Microsoft Flow
This app is really intuitive in the sense that it facilitates to harmonize the work-flows of different applications and services. The amazing aspect of this app is that anyone can automate the routine tasks with little training due to pre-built templates and connectors.
Microsoft PowerApps:
As the name indicates, Microsoft Power Apps gives you the power to build business apps which you can use on the web, iOS, Android, and Windows 10 with ease. The business apps building with PowerApps is speedier too as it is equipped with pre-built templates and connectors which need little development skill to build the business apps.
SharePoint 2019 Features
• Modern User Experiences
There is much more than the mere "look and feel" element in SharePoint 2019. It allows the user to interact through and with the technology with right and rich contextual and relevant contents, a higher rate of engagement. This flawless interaction in the form of Easy to use, scalability, agile performance, and high-end security give a touch of what we call modern user experience.
• Team Sites
Tying a team with a common thread of communication is the best feature that SharePoint 2019 offers. Your teammates stay connected with relevant contents, information, and the apps they are working with along with the uninterrupted flow of communication.
• Pages
SharePoint Server 2019 offers you advanced site pages with which you can share ideas through images, word, Excel or PowerPoint documents and video contents. It allows you to create and publish customized site pages with ease and speed and you can view it on any device.
• Lists
SharePoint list is a very useful app to streamline the structured data. It allows you to access, share, and collaborate with the structured data to smoothen the business processes. It generally simplifies the information with strong capabilities to roll on all the devices and browsers.
• Libraries
SharePoint Server 2019 is equipped with a speedier, easy and ready to use and very responsive document libraries. It is backed by the power of SharePoint with OneDrive usability which renders the better user interface. In simple words, you can create new folders and upload files easily in the browser of your choice.
• Communication Sites
SharePoint 2019 is packed with a new generation of the mobile and powerful intranet. Therefore, it is easy to establish a steady flow of information-communication in terms of files, lists,and libraries. You can stay connected with your teammates with dynamic and interrupted communication through the sites and pages keeping the entire organization well informed and engaged.
• OneDrive for Business
It is amazing to stay connected with your people and business through any mobile device. You can access your people and the application with a very intuitive responsive experience. The advanced sync clients with OneDrive makes it easier to store the files and documents with ease which makes it more user-friendly and team-members-centric.
SharePoint development takes care of your internal communication as well as external communication with the stakeholders of your company with custom SharePoint portal solutions.
Conclusion:
When can you start exploring SharePoint 2019?
SharePoint 2019 is a robust and scalable product with futuristic features. It goes without saying that those who have invested heavily in Microsoft's earlier versions and the customers are sure to get the optimum benefits from this latest version. What we need to be assured of is the efficiency in collaboration in the workplaces throughout the organization irrespective of the place and devices the businesses are using.
Are you planning to create SharePoint 2019 for web applications? Which features seem to you more exciting and you feel to integrate into your site? Share it with our prudent SharePoint consultants by placing your requirement in the comment box or visit our site.
DISCUSS
Classic DEV Post from Aug 30 '19