If there is one common thing you would find in a colleague, friend, family, and anyone you know or don't know is the presence of the WhatsApp application in android as well as iOS smartphones. People use WhatsApp for Personal as well as Business chats.
One survey revealed that approx 20% of daytime people spend on chatting apps like WhatsApp to talk about various kinds of different things. One survey revealed that more than 60% of people prefer chatting over a call due to reasons like it gives an individual time to think before replying, Maintains a record for future reference, is instantaneous, etc.

Why app like WhatsApp is in demand?
As mentioned above messaging app like WhatsApp is common ground among most individuals these days and is not an easy feat to achieve. This feat was achieved because of the Simplicity, Speed, Addition of advanced features, and finding of all the people on the platform that are in your real-life contact easily.
WhatsApp has about 2 Billion active monthly users worldwide which is about 30% of the total population of the world. Each day about 100 billion messages are being sent on WhatsApp.
Since the beginning of the Covid-19 pandemic the use of chatting apps like WhatsApp has drastically increased due to various reasons like people staying at home more often, managing businesses online, people socializing online with video calls, etc.
How to leverage the demand for apps like WhatsApp
There is a huge demand for alternatives to an app like WhatsApp after it was sold to Facebook for $19 billion fearing Facebook will use the personal data of users to earn money from advertisements. Even though WhatsApp launched end-to-end encryption between messages shared among 2 users under the parent company Facebook the recent WhatsApp policy changes determine otherwise.
Facebook recently updated its user data policy giving access to Facebook the WhatsApp user's data for targeted advertising. Due to these policy changes, other messaging apps like Signal saw a huge surge in demand overnight and more than doubled their user base within the span of days.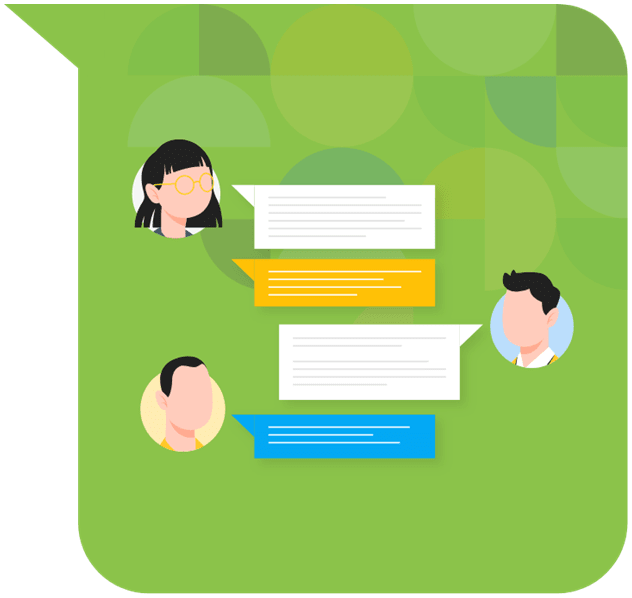 Even though there was a huge demand for alternatives for WhatsApp the use of WhatsApp almost stays the same at the time of writing this blog (15th September 2021). Most chatting apps are still not able to fulfill the base requirement of ease of use, simple and speed.
So there is a huge demand for a chatting app like WhatsApp in the market and you can develop it by hiring dedicated developers from companies like WebClues Infotech.
If you feel hiring a developer is not a good option then you can choose to hire a professional agency itself that will take care of your complete chat app development work.
Steps to create an app like Whatsapp
1. Understand the Market
Understanding the present market is the most important thing before developing any product. So be it a chat app or any other app development find out the expectations of the present market, present large competitors, expected future competitors, etc.
Understanding the acceptance capability of the market after launch is important by analyzing past failed messaging apps that were launched in the competition with WhatsApp. A wise man once said you learn important things in business and life by learning from the failure than from the success of others.
2. Define the App Structure
Each app requires a different app structure to experience it efficiently and effectively. So defining the app structure for messaging apps like WhatsApp is important, to begin with. A messaging app like WhatsApp should have a simple user flow like
Mobile No. Registration > Main Screen > Different Features Screen

3. Decide on the Must-have Features
WhatsApp is in an advanced stage of messaging app. So directly building an app that is highly advanced is thought that needs detailed attention. If you have the resources to launch an app that is highly advanced at the beginning of the launch then definitely go for it. If not, then decide on the important must-have features first.
Must-have features in app like WhatsApp
• Ease in Registration
The ease a user expects while using the app for the first time drives further usage of the app. So the ease in registration should be the primary aspect that needs consideration.
• Profile Customization
The profile customization of individual users is important as it allows them to manage the information shared with another user including profile picture, name, bio, etc.
• Advanced Messaging
The advanced messaging feature includes end-to-end encryption, disappearing messages, sticker chats, etc.
• Media Files Charing
Most chatting apps have become more than just text chats as they allow sharing of media files like images, videos, contact, location, and documents.
• Voice and Video Calls
In the past few years, voice and video chat have become so common that it is no longer an advanced feature of the messaging app.
• Push Notification
Different types of applications use push notifications for different purposes and chat apps like WhatsApp use it for notifying the user of the conversation going on be it individually or in groups.
4. Decide on the App Design in connection with the logo
The design of the app should be prepared considering the logo of the app if decided and if not develop both of it together. Consider WhatsApp, the logo and app design has a similar color combination of Green and white theme.
5. Hire Dedicated Developer or Professional Agency
Based on the level of app you want to develop you can choose the option of hiring dedicated developers on a part-time or full-time basis or hiring a professional agency to develop the chat app.
You can get both the requirements fulfilled in one place i.e. WebClues Infotech
The above features and steps only include the basic understanding of How to make a chat app so to get further more understanding as well as the technology stack that should be used to develop chat app like WhatsApp you can read How much does it cost to develop a chat app?
Conclusion
One thing I understand about being a developer is if you have a good plan to market your chat app like WhatsApp then there is a huge demand for such an app because people are willing to shift if the app offers a better user experience than WhatsApp.