Hello, users! 👋
Today I want to talk about how it's like to work in the Smart City development sector and why I quitted it.
I'd also talk about what is a Smart Solution and what could you define as a Smart City, so we have a bit of context. Also I'd talk a bit of what I saw in the Smart City Expo in 2018.
In october 2018 I started developing for the Smart City sector, I quitted in october 2019, after a whole year, for the many reasons I'll explain below.
Let's go for it 👇.
What 'Smart City' stands for
Our planet is dying. That ain't no surprise.
We've been searching for ecological ways to keep our machines, houses and lifes going on without damaging our beloved planet, Smart City means that in a 50% part of it.
The other 50% it's about making every process a digital process. We should be able to ask permissions online, get our certifications online and be able to track the status of our petitions online. It's awful how for the simplest petition we must go to 10 different buildings, talking to 6 different people and wait a month until the petition reaches the right person who has to sign it, for example.
But it's not just for legal purposes as you may think. Our education should also have to be at least half of it online, we must start including technology in our colleges and universities.
You can't imagine the huge amount of paper wasted just for exams or theory, that could've been online.
But that's not all of it! Healthcare should get into the digital sector more sooner than later. There are many projects going on, but they'll take still some years to see the light.
So Smart City stands for a digital, technological and ecological city, that cares for their citizens and is able to answer them in any way they need to.
What 'Smart Solution' stands for
Now, we're aware of the multiple sectors where our cities and society could be more 'smart' (in all ways, smart stands for digital here). Smart Solutions are the projects that are designed to cover those necessities and make them accessible, ecological and digital.
Smart Solutions are usually built with sensors. The only way you have to, for example, know if a place is crowded or not: sensors; know if the quality of the air is good or bad: sensors; know if there's too much humidity in the air: sensors; knowing if the soap is full or at its 50%: sensors... And I can keep going on.
Smart Solutions are mostly based in sensors so they can be useful. We have a machine or a program that solves a necessity with their algorithms, but we won't know what's going on if we don't have a sensor giving us the information we need to execute our solution A, B or C. Or whatever the plan is.
Examples of 'Smart Solutions' I saw in Smart City Expo 2018
I saw lots of interesting projects, but I'll mention just a few so you can get the idea of what a 'Smart Solution' is based in real projects.
👉 A private ambulance. I'm not sure if this project finally went live or not. It consisted in a private ambulance. You had to download their application, and whenever you felt sick you could ask for the ambulance where they just checked on you, and it case it was too bad they could take you to the hospital.
👉 An automatic garbage truck. A garbage truck without a driver that made its routine at night and could collect the garbage and go back to the station by itself. It was electric.
👉 A software that could recognize the facial expression you were doing. Not all of it were huge projects, some of them were just pieces of software that could be interesting for other companies (you know, technological business and negotiations...). This software was so interesting because once it recognized your expression, it was related to an emoji. This AI could be interesting in social-based/emotional-based software.
Now we've seen some examples, let me go to the core of the article: what it is like to work for Smart Cities and why I quitted that job.
So, how is it like to work in Smart Cities?
Confusing.
You're designing and developing something that no one ever did before. Or more likely something someone tried to do but it's not finished and with old technologies.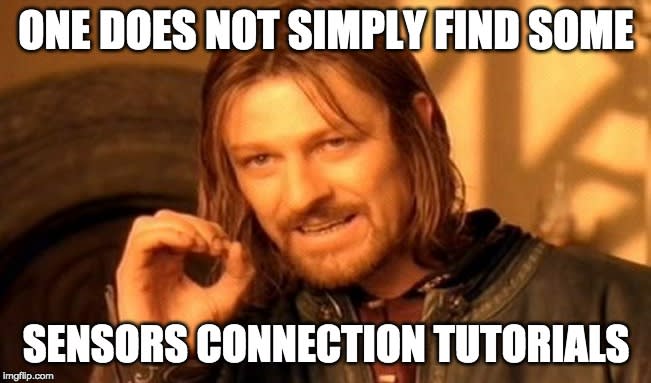 It's not a secret this world has seen many geniuses that couldn't go on in their initiatives because of the lack of technologies at their disposal.
There are no 'truly masters' or top jedis you can ask for advice. Moreover: you probably must work with opensource technologies. The untold rule of Smart City development is "do it opensource", but I'm telling you: big companies ain't follow no rule.
So here's how it works (or worked for me): a company is asking for a smart solution to cover a problem they want to solve, and they ask some companies to reach them with a proposal. After some months of reviews and negotiations, they choose a company and start working with them in the development cycle of their solution.
Not that exciting anymore, huh? Well, since there's nothing written in the Smart City development Book of Rules (apart of making it opensource), you're free to do the proposal you think it'd fit, and sell it as you please.
Do I have to tell you the issues and problems of making a huge solution sensor-based with opensource technology without any mentorship and technical support of any kind? I think you know what I mean. It is 50% disaster and 50% marvelous.
Why would you quit that job?
Lack of respect, and illegal issues.
I didn't quitted because I disliked my job, I quitted because I felt I was working too much for a "junior programmer" and without any recognition. I was denied many petitions and humiliated in front of my colleagues many times.
I don't care if it was kind of my dreamjob: I care about myself. And I won't stand any humiliation or lack of respect just because I'm being paid a good salary.
Also, the sector itself it's not prepared because you can't just find a "Big Data specialist", "AI specialist" or "Sensors specialist". So employers hire seniors and expect them to specialize in it because they need it. Even when you can depend in other departments and companies to develop the solution, you're expected to understand everything, and that's just not like that.
For a final conclusion, it's not a begginer/junior friendly sector. I had to teach some juniors that joined our team and somehow they could get the pace, but the level of expectation must decrease.
The illegal issues I faced only added more fuel to the situation.
In conclusion
Smart Cities and Smart solutions are the future. We can't stop that, I'm sure if you think twice it'll come to your mind many social or digital improvements that were done in your city or other cities in the last years.
If you're interested, Helsinki it's one of the most engaged cities with the cause, also Santander. They're focused in the mobility and social improvements.
The future is digital, dear users! What do you think of it? Are we following a good or a bad path? Have you heard of an incoming improvement in your city or other cities?
Share it with us!
See you around and let's keep coding 💻!
Posted on by:
Create and connect. She/her. Worked in Smart City development for the European Union. Instructor in LinkedIn Learning.