Hi 👋
It's been a while since I posted an update here about DevBox, so this post will summarize the new things that have been added since the last few updates 😎
DevBox is a desktop application / browser extension / web application of useful tools for developers. If you are curious, check out the introductory post and website.
The two new bigger features are localization and cheat-sheets 🎉
Localization
All labels and content has been translated to Hungarian and Spanish in addition to English: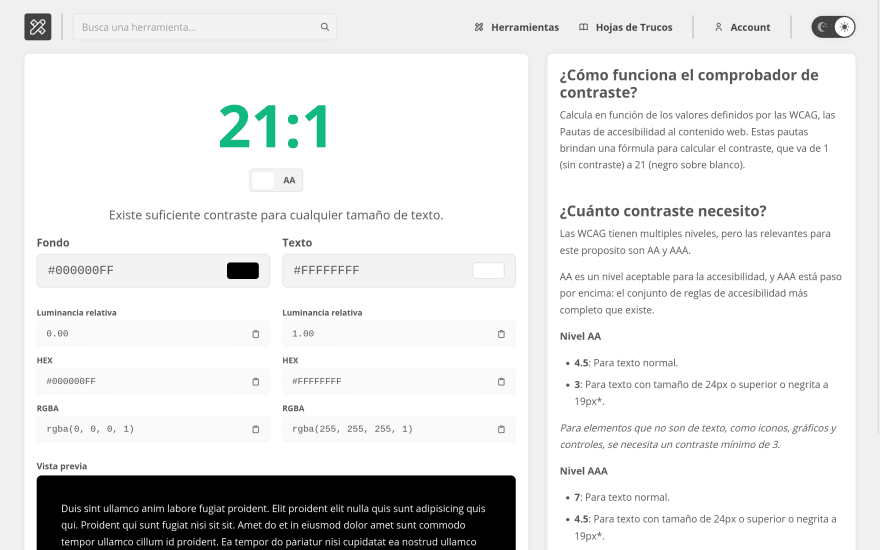 Cheat-Sheets
10 cheat-sheets of 5 package managers and 5 common command line tools:
More cheat-sheets are coming in future updates 🚧
New Tools
2 new tools were added in the last releases.
Code Snippet to Image
This tool allows you to save an image of a code snippet which can be shared online:
Color Information
This color gives information about a color, shows it's parts in different color spaces, CSS representations and related colors (complementary, analogous, etc...):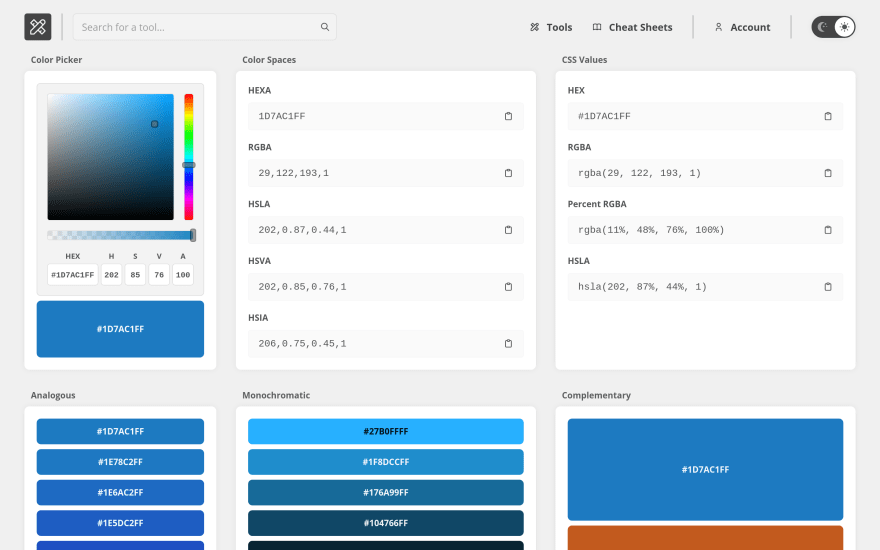 ---
For the full list of changes, check the changelog and the and website.
---
Let me know your feedback in the comments 🗨️ 🙏