TL;DR
Website -> https://logto.io
Repo -> https://github.com/logto-io/logto
---
I asked myself – why should I code sign-in again? With this unsolved question in mind, I started building Logto with several developer friends about one year ago.
While we were exploring how could a better sign-in solution solve our own business problem, we found that the sign-in breakdowns get way more challenging than many people realize. The community we interact with daily is talking so much about how painful it is not to have a decent open-source solution. This is something we could offer our best effort into.
Self-help advice often encourages people to dream big. So our idea went bigger, too 😁. We want to build not just a customizable sign-in UI but also an identity solution.
---
I've heard of numerous projects that are solving similar problems. They are great. And here's how we stand out. A few highlights of Logto:
🧑‍💻 A frontend-to-backend identity solution.
A delightful sign-in experience for end-users and an OIDC-based identity service.

Multi-platform SDKs that can integrate your apps with Logto quickly.
🎨 Out-of-box technology and UI support for many things you needed to code before.
A centralized place to customize the user interface and then LIVE PREVIEW the changes you make.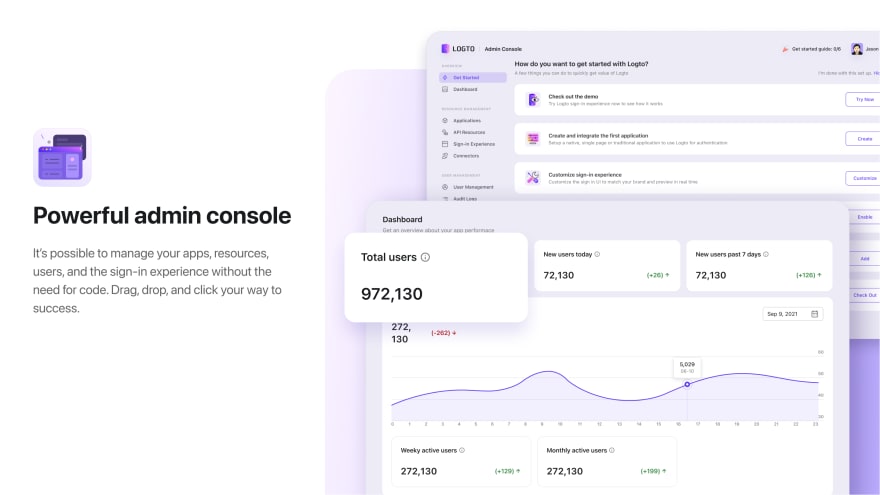 Social sign-in for multiple platforms (GitHub, Google, WeChat, Alipay, etc.).

Dynamic passcode sign-in (via SMS or email).
💻 Fully open-sourced, while no identity knowledge is required to use.
Super easy setup (less than 1 min via GitPod, not joking), step-by-step tutorials and decent docs.

A full-function web admin console to manage the users, identities, and other things you need within a few clicks.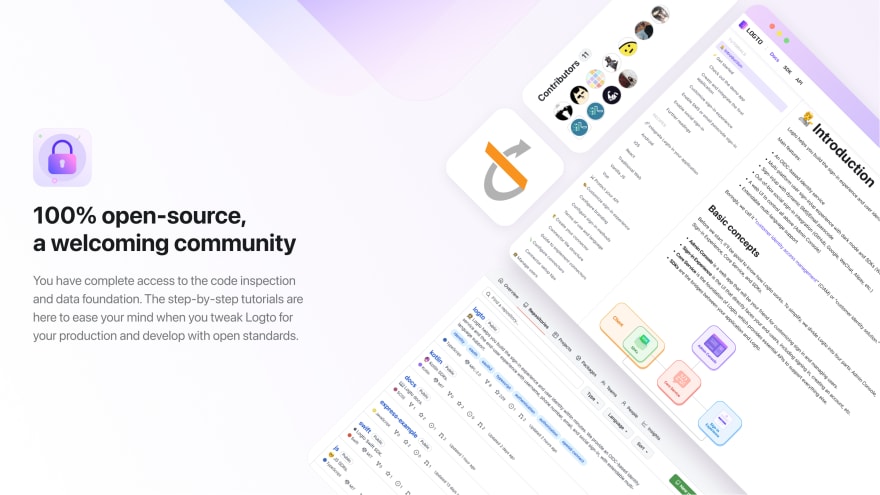 ---
We just launched the public beta of Logto! As always, I'd be incredibly grateful to hear your thoughts about Logto. I truly look forward to your participation in the discussion. Cheers!
(btw, Logto service is written in full Node.js+TypeScript)
Website -> https://logto.io
Repo -> https://github.com/logto-io/logto