liner notes:
Saturday : Didn't really do much. Worked on the side project and had the radio show! The recording of this week's show is at https://kNOwBETTERHIPHOP.com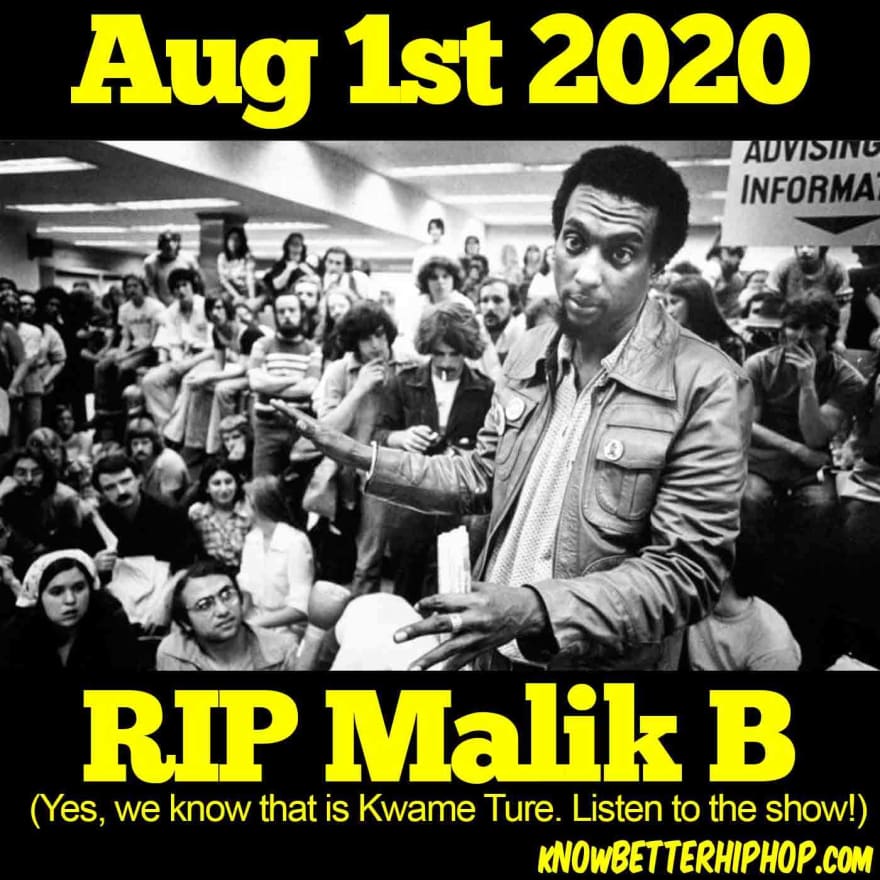 Sunday : There was a Tropical Storm warning for Florida. It wasn't too bad. Just some wind and rain. Worked on my side project. (I have to rework some things because the way I constructed my application, the API doesn't really work like that, haha I may have found a way though. We'll see). Did the post radio show promo work. I watched about half of the new season of "The Umbrella Academy" on Netflix. Pretty good.

Professional : So, I'm writing tests for the bug fix I did for the Web Component I made. The main issue I'm running into that I had to find a way around was that I'm getting a TypeError when I try to set the selectionStart on a text area element. Even though I've seen multiple examples of it being done. I think it's because the Web Component I'm using for the text area in my Web Component only has selectionStart as a getter and no setter, so it's breaking my test. I'll have to figure out a way around it. Other than that, had a meeting with my manager which went well. Also, tomorrow starts our Team retreat thing. Normally we all would travel to a city. It was Miami earlier this year, but these aren't normal times so we'll be doing it online. Part of that includes an internal hackathon. I'll be teaming up with co-workers to do something with the game "Magic: The Gathering". Never played it so we met quickly so I could see a round of the game being played. There's A LOT happening. haha. Should be a cool project to work on for the next few days.

Personal : The project we'll be working on will include OCR on a video feed. Found a pretty interesting library to look into.
So the Google Pixel 4a came out today and after watching a few reviews on YouTube, I decided to pre-order it. It has a headphone jack!!! My main use for it is so I can get a Google Fi phone plan when I'm living in the van. With the same amount I'm paying for my home internet, I can get unlimited data, text and calls to a bunch of countries. In the US, it uses a few different carriers, so hopefully I'll be able to get a good signal wherever I am. Supposed to come in later this month. Going to see if I can figure out this blocker on my side project and finish watching "The Umbrella Academy".
Have a great night!
peace piece
Dwane / conshus
https://dwane.io / https://HIPHOPandCODE.com

Posted on by:
HIPHOP and CODE radio show: https://kNOwBETTERHIPHOP.com personal/portfolio site: https://lifelong.dev