I GOT THE JOB: 3 Tips On How You Can Get Your Dream Job
I did it! I did it!
Finally, I got the job that I really wanted. 🎉🎉🎉
It feels so good! It took some time, but finally, I found the job with the responsibilities that I was looking for.
I got a job as Tech Lead!
It took so many hours of research and planning to understand the kind of position that I wanted and where I wanted to bring my career in the next 5 years.
I was really focused on finding the position that I really wanted.
When I find a job that was matching my needs on some job board, I was applying.

But the most important part of my process, it took so much rejection from multiple companies.
The rejection was even before the "🦠Covid19🦠" time and it has nothing with the financial situation the countries are at this moment.
It was just pure rejection but I have never care about getting rejected.
I was prepared for them.
I have so many years of experience but still, I got rejected so many times. I am not ashamed to say that.
However, trust me: after all this rejection and you get what you really want, you will feel so good!
LET'S TAKE A STEP BACK...
In December, I started to look for new opportunities.
The first thing that I did was asking a simple question:
Where I want to be in my next 5-10 years?
When planning for your future and career, you really need to think what are your actual skills, the things you loved from your previous experience and the kind of role and responsibilities that you want to grow further.
Did I want to grow as a frontend developer? Backend developer?
Did I want to grow as a designer? Maybe as a product manager?
Who I am and what did I do in the past?
Since 2000, I have worked as a software developer. Worked as a frontend developer, backend, mobile and as a full-stack developer as well as I took opportunities as tech/team leaders in some of the previous job.
After I asked myself the question of where I wanted to be, I understood that I wanted to grow more my leadership skills.
Leading teams is where I saw myself in the next 5 years.

That clarity regarding my career helping to be very targeted on the kind of opportunities I was applying for.
Whenever I found an interesting position, I was not really looking at the job title advertised in the job post but more at the responsibilities that the job was required for being the right candidate.
How a given job opportunity would help me to grow in the direction that I decided for myself?
For example, I was searching for job posts where the job title was Tech Lead, Head of Engineering, Head of Software Development, Engineering manager posts.
Companies might have different opinions regarding the responsibilities on what each one of these roles.
That's why I was more focused on the responsibilities than the job title itself.
Applying for these positions put me in a situation where rejection was on the most likely response from a company.
Because even if I was a strong software engineer, I didn't have much experience as a leader or leading team. That where I wanted to be but honestly, I spent more time coding than managing teams.
I felt again as a junior developer when you get rejected because you have too little or no experience.
We have all passed through that feeling...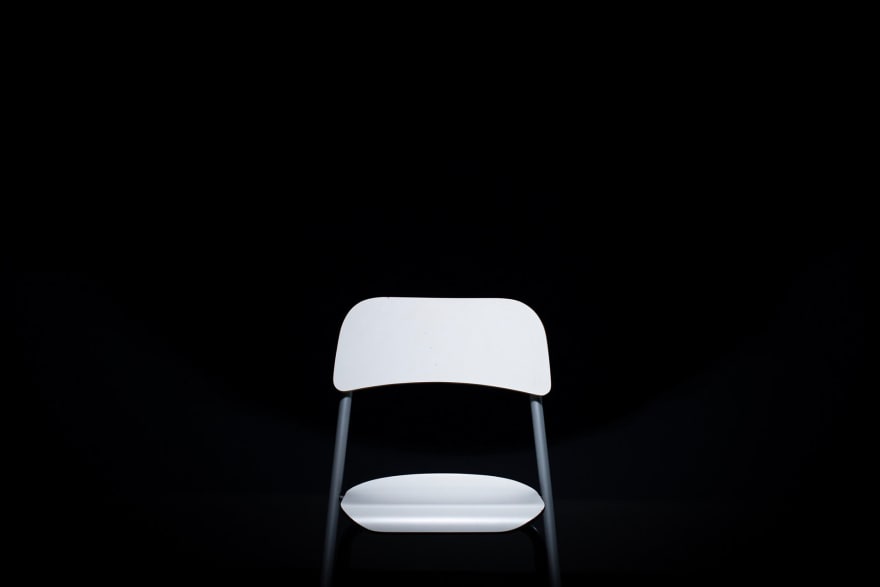 I got rejected so many times and the feedback was always the same:
"You lack experience..."
"You don't have enough experience as a manager..."
"We need a candidate with more experience..."
These sentences were coming over and over. It was not a problem for me because when I started the process to look for a new job as a leader, I knew that these kinds of responses were going to come often.
I didn't stress about it. It was part of the process.
DEALING WITH REJECTION
How do I deal with rejection? How do I deal with rejection during job interviews?
I took it as part of the process. I didn't felt bad like it was something wrong with myself.

When you get a rejection, it just means that it is not the right match at that given time between the candidate and the company. Maybe the candidate does not have the right skills, maybe the companies do not offer the right responsibilities or do not want to bet on a candidate that offers potential.
My way to think about it is: I don't stress about it.
I grab the feedback that a company has to give me and moving on to the next opportunity.
Feedback is actually an important part of the job search process. Some companies could really give you some valuable insights into the things you are good at and the things you might be lacking...
Sometimes, the companies bring you in for interviews but what they are just interested in you as a software engineer.
In that case, I declined the offer because was not in line with my goals and where I wanted to go. I was not looking for more money but for the right step in my career.
3 STEPS TO DO IN YOUR JOB SEARCH:
Whenever you start your next job search process, there are 3 things that you should do.
PLAN YOUR GOALS
The first step is about planning your 5-10 year's goals.
Where you want to be in the next 5-10 years?
Would you like to be a senior frontend engineer in 5-10 years?
Do you want to manage a team?
Would you like to be a mobile developer? In that case, would you like to focus on Android, iOS or cross-platform solutions?
Would you like to get build solutions for voice devices like Alexa?
Maybe you want to build your skills in UX design or Data Science.
You know it better than anyone else.
Whatever is your final goal for your career, a good strategy would take into account to focus on the right skills and responsibilities that you wanna grow in your future.
Why?
That brings us to point 2...
TARGETED JOB SEARCH
Understanding the kind of skills and responsibilities you want to grow in the future, it will make so much easier for you to start a very targeted job search.
You will start to apply for a job that you really want and increase your chances to get a job you would really enjoy daily.
Moreover, in every interview, you will need to answer the famous questions: "why did you apply to this job?", Where do you see yourself in the future?"
These questions would be so much to answer if you have a clear idea of your goals and why you are applying to certain companies.
DEAL WITH REJECTION
Just deal with rejection. It is part of the job interview process.
Rejection is normal during job processes and you should not worry much about it. Don't get stressed about it. Don't get sad about it.
It is nothing bad about yourself.
You will fail once, twice, three times: the important that you move on and succeed the fourth time.
The final success will make all the previous rejection so much worthy.
Grab the feedback from any rejection, learn from it and move on to the next opportunity.
The day that you feel like giving up on your dream job, remember that rejection is part of the process.
Work harder, learn about the skills that you are lacking for, and fix them.
You will get the job you want if you learn from your past failure.
You can really get the job of your dream if you really plan it correctly.
Well, congratulations to me🎉🎉🎉 and hope my suggestions will help some of you to get the job of your dream!
⠀⠀⠀⠀⠀⠀
⠀⠀⠀⠀⠀⠀
ABOUT THE AUTHOR
Domenico is a tech lead and software developer with a passion for design, psychology, and leadership.
If you need help with software development, you need consultancy for your technical challenges or you need a leader for your software team or just want to collaborate online, feel free to contact me!
FOLLOW ME
Do you know that I have a YouTube channel? Subscribe!
Where can you find me?
Youtube: Domenico Solazzo's Channel
Instagram: domenicosolazzo
Linkedin: solazzo
Medium: domenicosolazzo
Facebook: domenicosolazzo
Twitter: domenicosolazzo
Snapchat: domenicosolazzo
Github: domenicosolazzo
Website: https://www.domenicosolazzo.com
Dev.To: https://dev.to/domenicosolazzo
Hashnode: https://hashnode.com/@domenicosolazzo
You're one click away
Open source
Free forever
Level up every day
🤯
Classic DEV Post from Aug 4 '19