¡Hey, hey, hey!
Hoy he decidido volver a fijar la mira en el diseño de mi pagina web personal. No se si les ha pasado que cuando creen estar orgullosos de su diseño a veces tienen que volver a retocar cada cierto tiempo porque se les ocurre una mejor forma de hacerlo.
Pues yo estoy en ese momento.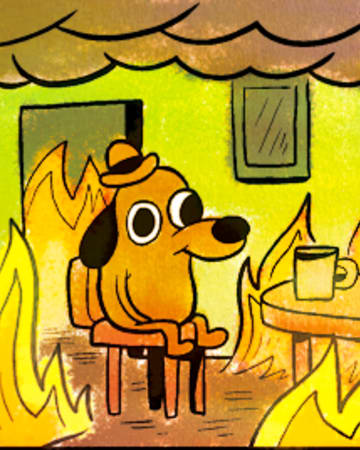 Estoy seguro que mi yo del pasado se sentirá asi...
Pero bien comencemos con la sección de siempre.
Ayer:
Casi termino con la sección de Css de The Odin Project, solo me falta el proyecto final.
Practique touch typing durante 30 minutos.
Termine los ejercicios de Css de The odin project.
Practique un poco mas de Flexbox para mejorar mis habilidades.
Hoy:
Realice cambios en el diseño de mi pagina web principal.
Avance en el curso de The odin project hasta la sección Introducción a javascript.
Practique 30 min de touch typing.
Termine el proyecto de la sección de CSS de The odin project, realice una landing page de frutas que puedes visitar aqui. aunque aun no la hago responsiva para no avanzar de mas en el curso.
Hice un repaso de todos los métodos de Strings que hay en Javascript.
Pensé en realizar algunos programas para organización personal con control de voz que funcionen con electronJs pero creo que debo centrarme en las tareas que me fije para esta semana.
¡Y eso es todo por hoy! Espero que les vaya super bien con sus proyectos y animo.
Adiós mundo!
Links de referencias: