Hi There 👋🏾
Today, we will discuss a few factors related to content creation and why doing it everyday is what will differentiate you in the long run from others.
Although this applies to any kind of content, I will focus on JavaScript and Webdev related content in this post as that is my niche. You can extent the same principles to any other niche.
Another disclaimer: Although I am aware that creating content consistently has its own benefits, I am myself a culprit of not being able to follow it sometimes. Working on it and hoping to get better :)
Back to the article. Here goes 👇🏾
Consistency brings discipline

The first benefit is a subtle one. By creating content daily, making a routine out of it, you are programming your brain to do more and more of it. In other words, you are telling your sub-conscious mind that this is something dear to you and you care about it. This in turn will make you come back to doing it again and again on a daily basis.
Improve your technical skills

One of the benefits of creating technical content is that you cannot do so without a firm grasp of the topic yourself. And in order to build that understanding, you need to do your research. Which means, while creating the content and building your audience, you are also building the scope of your technical knowledge, which is the cherry on top!
Builds a positive keystone Habit

One of the concepts explained by James Clear is keystone habits. It explains how one good habit has a butterfly effect on all the other things that you do. For instance, in order to create content regularly, you might subscribe to some technical news feeds and start spending more time researching other blogs instead of mindless Instagram scrolling!
Build more connections

This is a side effect of creating content. When you share your stuff and interact with others who are doing the same, you develop connections for a lifetime. You get to interact with thought leaders in your niche and get their feedback on your work. Isn't that just amazing?
The Algorithm favours you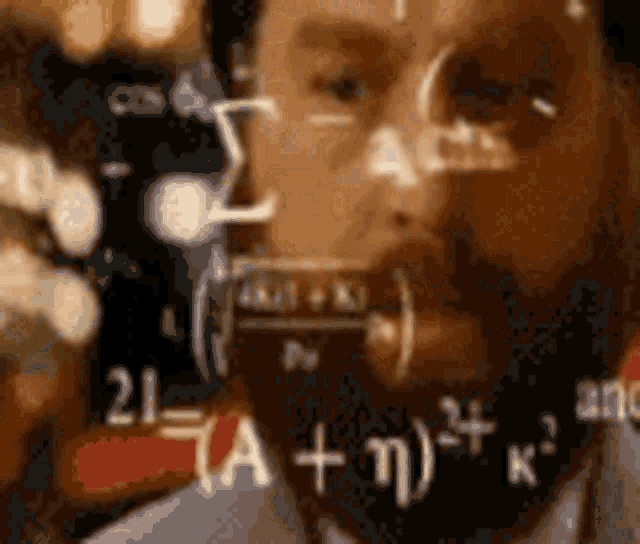 This is the second cherry on top of the regular cherry that is on top of your content creation cake. As you might already be knowing, platforms like Linkedin, Twitter, YouTube favour the ones who post regularly. There are examples of several folks who have grown to thousands of followers in a span of less than a year who swear by creating content regularly. Here are a few of them:
Pratham

110,000 followers thank you! 🎉

13:47 PM - 25 Nov 2021
Ravin

The best way to learn any programming language is to start learning it any way you can.

Getting Started is more important than finding the best way to learn.

14:19 PM - 19 Oct 2021
Oliver Jumpertz

Web 3 is growing every day.

Many amazing opportunities are popping up for experienced developers left and right, and quite a few for newbies.

The barrier to entry is relatively low for frontend and moderate for backend/smart contracts.

This is your chance!

14:42 PM - 25 Nov 2021
With those points in mind, go ahead, start your journey to grow, learn and share with your fellow developers. All the very best.
Cheeers!
---
PS: If you find yourself with many great ideas but you cannot seem to be regular, there are automation tools that can help you create once and publish regularly. One such tool is Feedive, created by the amazing Simon Hoiberg which lets you schedule content on all Social platforms from single place, provide analytics etc. Also, it lets you use in-house AI based tools that help you create more!
The usual payment more is 💰subscription💰 which is quite costly if you are a beginner.
But, as a part of 🎊Black Friday🎊 promotions, Feedhive is available for $59. All yours, no questions asked! 🙌🏾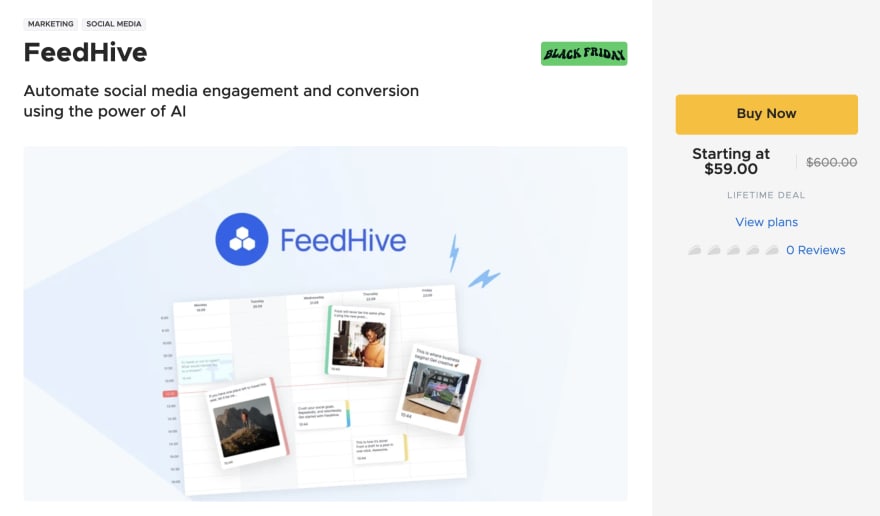 Do check it out if you think that is something which might help you stay regular on your content creation journey!
All the best :)