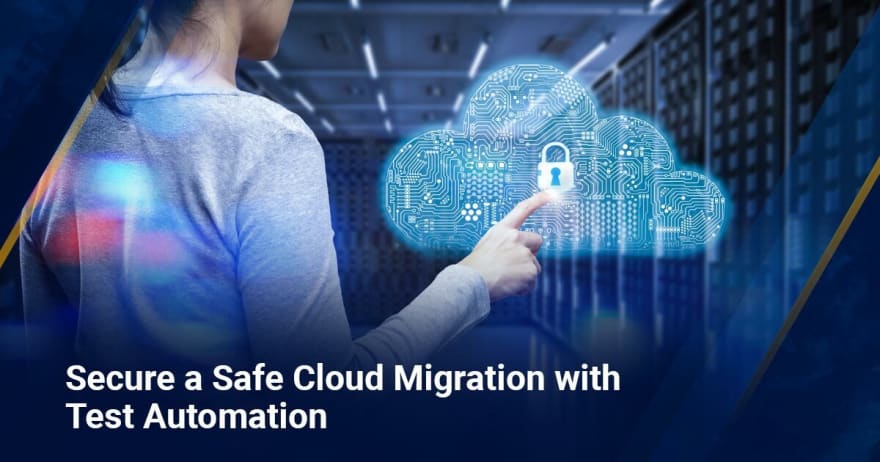 Migrating to the cloud has become a business imperative to achieve a host of objectives. These include accelerating innovation, securing databases, delivering services quickly and cost-effectively, gaining insights into real-time scenarios, enabling quick decision making, and responding quickly to customer queries and market scenarios, among others. Most organizations have committed themselves to integrating the cloud into their value chain. As per the cloud computing survey conducted by IDG, about 92 percent of the respondents said that they have at least one application operating in the cloud, 59 percent are planning to migrate most or all of their IT infrastructure to the cloud, and cloud computing is likely to account for 32 percent of all IT budgets.
For enterprises aiming to achieve digital transformation given the backdrop of the pandemic and rising competition, it is important to leverage the benefits of the cloud. However, migrating to the cloud can have its share of risks and challenges. These may involve modernizing and migrating thousands of legacy applications, controlling costs, securing data, achieving an optimal speed of operations, keeping operations up and running during the migration process, and executing cloud migration assurance, among others.
Without doing proper due diligence for cloud migration, enterprises can face high-risk situations such as system downtime, data breaches, server failure, or database errors. This is where a robust cloud migration testing strategy needs to be put in place to bring about a secure, cost-effective, and agile migration. And to manage the workload and ensure the core job of moving data is done properly, QA teams ought to follow cloud migration automation. Before going into the nitty-gritty of enforcing test automation, let us first understand cloud migration testing and its critical role in achieving digital transformation.
What is cloud migration assurance?
Cloud migration involves the transfer of massive amounts of data from on-premise systems to the cloud server. This calls for ensuring the data fields are properly populated or the receiving system is plugged in correctly. This is crucial, for any small mistake can cause a breakdown in the entire value chain. This is why cloud application testing is so important, as it ensures everything has moved to the right place and works as desired. The key metrics used to determine the success of cloud migration testing include application start and response times, the usability of the application on various platforms (mobile devices, desktops, and remote connections), its performance during off-hours, and peak demand.
How can test automation secure cloud migration solutions at speed
Since cloud migration is a high-risk, cost-intensive, and resource crunching process, test automation can help achieve the following outcomes:
The migration process is thoroughly checked to ensure every piece of data and information has been moved to the right destination. This keeps the business-critical processes running uninterrupted.

As the migrated database is updated in real-time, the loss or breach of data can be prevented, thereby upholding the company's reputation.

Ensures the successful migration of content and data to the correct destination. Any errors identified are fixed quickly, thereby minimizing or eliminating any risk to productivity.

Reduces the number of testers to be deployed as the test automation tool can take over the manual work to deliver quick and consistent results.

Delivers a positive return on investment as the test automation process is able to drive a clean and accurate migration solution.

Tests can be executed in parallel for various devices, browsers, operating systems, and networks.

Continuous delivery can be achieved by running automated tests after deployment and code changes.
How to automate cloud testing services
Automation as a cloud migration testing approach shall constitute of two areas:
Test automation for individual cloud computers (instances): Here, automated tests are created to run on remote computers without any human intervention. The tests should be able to manage various situations, such as handling unexpected messages in the message boxes appropriately, among others. The tools used here should support event tracking and allow control of unexpected situations.
Automation of operations in the cloud: It implies automating the actions to be performed on the instances. These include launch, start, stop, login, upload data, and download data from the instances, among others. The testers should specify the number of instances where the automated test process starts and runs on each instance.
Conclusion
Automating the cloud migration testing approach can obtain a plethora of benefits for the enterprise aiming to migrate its resources to the cloud. These include integrating with the CI/CD pipeline, enabling short feedback loops, enhancing security on public and/or private cloud networks, and enabling test management and reporting.