Over the past few years, people have gotten louder and louder about Twitter's apparent bias in who they verify.
What's so important about verification?
Validation. Content on Twitter lives in an interesting juxtaposition in a state of simultaneous permanence and ephemerality. Tweeting may be fleeting, but the consequences can be lasting, and because of how quickly they churn, it is difficult to correct course. Adding the verified badge to that content is a way of validating that it can be trusted, or is the original source. It protects content creators from having their content plagiarized, by giving them the ability to reply to tweets using their work without their permission and credit themselves with reply priority. Similarly, this allows government officials, scientists, and other notable people to correct misinformation that could have reaching damage. And of course, it also protects people from being impersonated which helps combat all of those things.
You are also more likely to be considered, and paid better, by brand partners, publishers, and other work opportunities related to industry and content.
Support Priority. Notable people, and people with high engagement, get harassed on an untenable scale.
Sometimes the problem is volume of people doing the harassing. In 2018, I wrote an article revealing that I had been a part of a revenge porn hoarding scheme that went on for years a half a decade prior. It went viral, and made its way through gaming Reddit and 4chan. Eventually, some angry misogynist victim-blamers came to Twitter to harass me. I had been doxxed by this point, and people were impersonating me, posting nude photos of me they had obtained illegally, along with my name, address, and phone number. I was getting harassed from every angle, and three of these men came to my house. Twitter Support was not responsive. I had to file DMCA takedowns, which can't even be done via the report tool, but instead in a lengthy side process... which I had to file individually for each tweet.
Other times, it's targeted harassment, and again, Twitter Support is not responsive. For the last three months, I have been being harassed by a single individual who has created no less than 100 throw-away accounts with the sole intention of harassing me all day long.
It took Twitter nearly a month to remove their suicide encouragement, despite multiple reports.
What's worse is that Twitter responded to me, and multiple others, that it was not a violation of their rules.
When people get this kind of harassment, year over year, it's clear that they need better tools and care from the platform. Twitter has internal signals that can recognize when this is happening. If Social Blade can spot an account gaining popularity: so can Twitter. Special shout out to the Forem team for being so pro-active and personally caring when it comes to potential and actual harassment.
Notification Filtering. While this is probably the least important of all of these things: I had to uninstall the Twitter application from my phone the last time I went viral because it was causing it to crash and overheat. I ended up turning them off permanently, but even opening my notifications tab with notifications from accounts that don't follow me turned off, it's not manageable. I have to check my notifications multiple times a day to ensure I don't miss anything important. It would be nice to have a little more control.
Is it still biased?
Obviously, we couldn't possibly know that without thorough research into every single account that has been verified, but it seems the same issue that we've been vocal about for years is still being reflected in our community. Is it the process? Is it the people doing the approving and denying not having a clear enough set of rules and having some arbitrary discretionary control? I've seen at least three accounts that aren't government officials with less than a couple thousand followers get approved for what seems to be a mistake because of political title jargon in their bios.
I originally set out to call out all similar accounts that are being denied/approved, but I don't want to do that on a large scale unless someone has explicitly given me permission, because I don't want Twitter to go back and take away tools from someone who needs them.
I'll make this single comparison, and if others want to share what they've seen in the comments, or in this thread, it will help create data that can either prompt Twitter to tell us why accounts that look nearly identical to accounts they've approved, aside from the physical characteristics of those individuals, are being denied, or will show us a clear bias that can be reported on to change it. I'm hopeful the bias is just because I have a confirmation bias, but either way, the lack of transparency makes it more difficult to ignore those observations.
I was denied verified status on May 28, 2021, 5 days after I applied. At the time, I had more than three articles published using my name, or my tweets, or both. And they aren't nothing. I've been quoted in The Verge, CNN, Bloomberg, and many other smaller publications. It's not the first time, either. You can find my name in many publications, like Business Insider, PC Gamer, Newsweek, Kotaku, and more dating back into 2016 and beyond. I've been in numerous podcasts being interviewed over the last few years. Given talks internally, and externally, and, of course, I'm a published journalist and content creator myself, off of Twitter. I tweet frequently and actively, and have been since 2007, since 2008 on my current account. You can find me red linked in Wikipedia.
I have 31,000 followers. I'm in tech. Denied. Originally, I decided I didn't meet their follower threshold. As I watched some other tech accounts be verified with similar status to me, I have grown concerned that that is not the case. It feels like an arbitrary "you don't deserve it" that I cannot reconcile with what I'm seeing.
Joe Previte has been gracious enough to offer himself a comparison, as he, too, is perplexed as to how he was approved when I was not, with a similar follower count, in the same industry, and even less buzz and content to show than I have.
Our growth comparison leads to even more questions into what internal metrics and signals Twitter is using to determine who meets their criteria, and who does not.
And when it's easy to lean on follower counts, even knowing there are approvals that aren't entertainers, government officials, journalists, or athletes that get approved with similar follower counts -- there are those who are in the top 99.99th percentile in follower counts, like Kelly Vaughn with nearly 100k followers that got denied in the same cycle.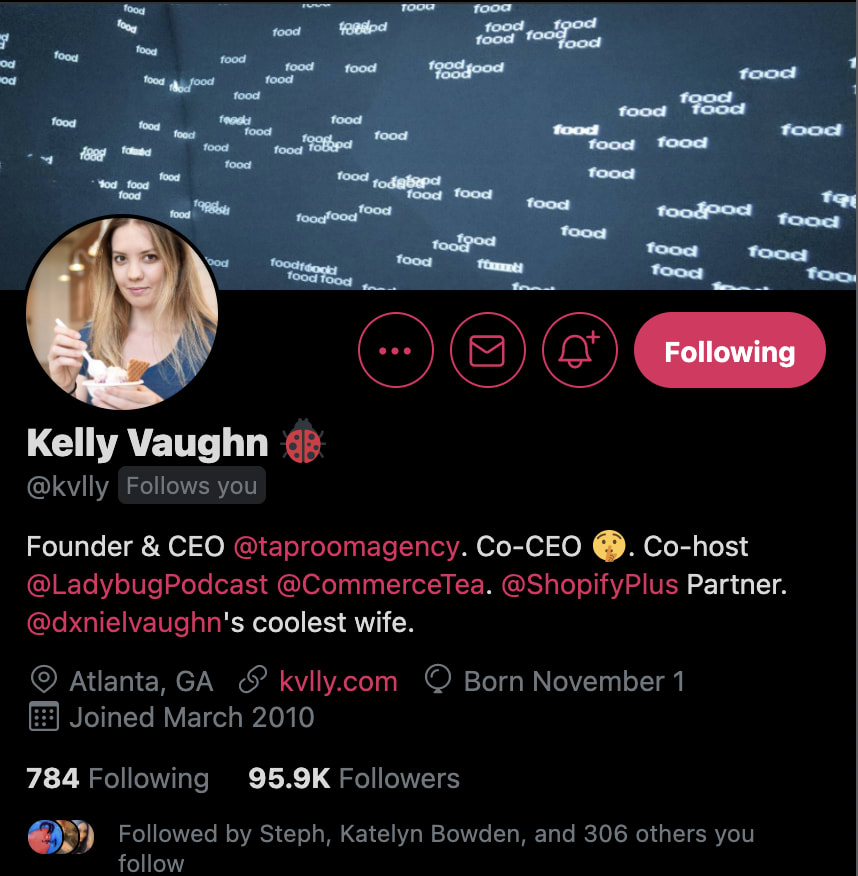 If we sidestep into notability in tech, a quick look at Jen Simmons leaves us with even more questions. Jen has been on Wikipedia for years and has a Google Knowledge Panel. She's been quoted and written about by major news outlets, and is a published writer and speaker. She's responsible for coining several terms, including Twitter's own "Fail Whale". She's also a member of the CSS Working Group. She's also very active on Twitter, and has been since 2007.
It took @cybernova years to finally get verified, despite having over 100,000 followers, and being a public figure both on and off the platform. I've watched white men in games with no official ties to organizations who create hardly any content with a couple thousand followers get approved over the last week (you can check @verified's following for this), while Cedric a public face for ARK: Survival Evolved with 60k+ followers was denied.
Why did Emma Bostian and Nithin Kamath have to have their decisions appealed, and worse, why did this have to be done by some unseen person waving a magic wand? How do the rest of us who feel, and Twitter as a community feels, need to be verified, get to appeal these decisions and some clarity around what criteria we aren't meeting, or what we did wrong in our applications?
I want to know why all these people (in addition to those mentioned above) aren't verified. In no particular order, and certainly not all inclusive:
This feels like a #VerifiedBias.
Update: I've pulled Pariss into her own section here because she was denied today, June 8, 2021. She is the creator of #BlackTechTwitter, one of the largest hashtag movements on Twitter in its entire history. She is a daily, very active user on Twitter and a CEO.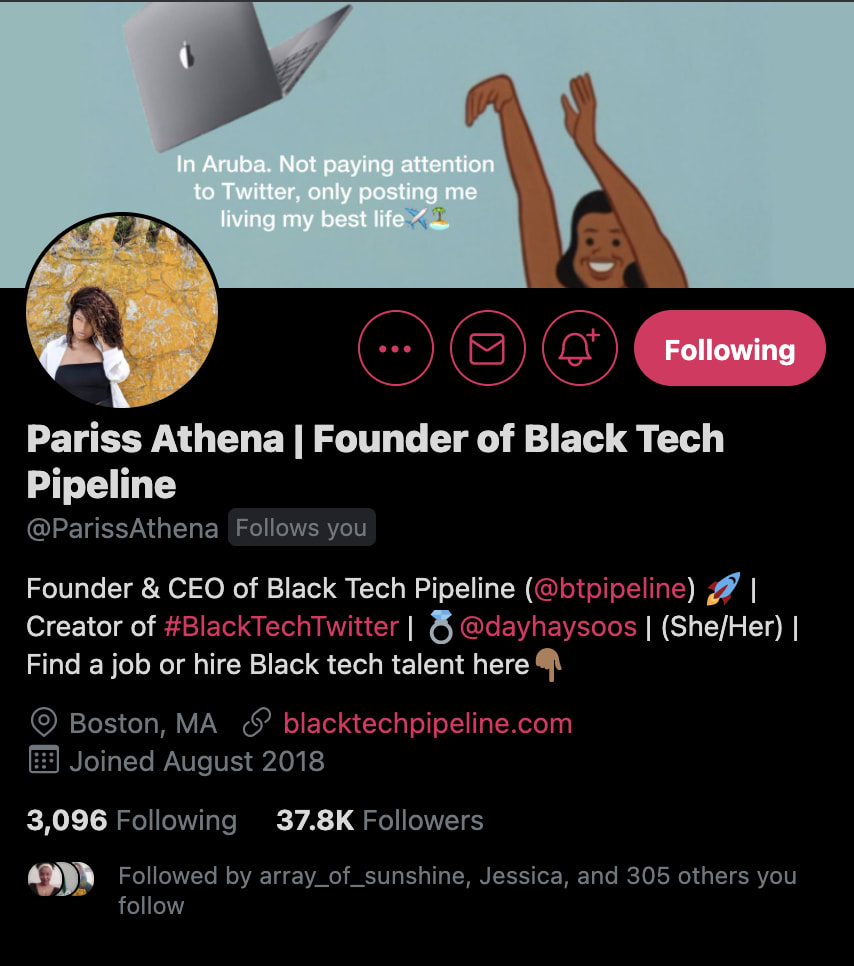 Meanwhile, another hashtag creator, Isis Anchalee, whom I adore and admire and respect and deserves and needs to be verified, was approved. Isis is also a hashtag movement creator, #ILookLikeAnEngineer, but Isis is rarely active on Twitter. She also has fewer followers.
What is going on here?!
Update 2: I've learned that this is happening in politics as well. Today, June 9, 2021, Holly McCormack, a democratic politician running for congress representing the state of Georgia was denied, despite having the proper link to her official candidacy page, and well over 100,000 followers.
Her opponent, the incumbent Marjorie Taylor Greene was verified before running for office. This puts Holly at an additional disadvantage to running versus the incumbent.
Another man, with a couple hundred followers, who once ran and withdrew for governor of Connecticut, was verified this past week. I was going to grab a screenshot, but while I was writing this, Twitter changed /following to no longer display in chronological order. Interesting timing there... What is going on here?!