Show off your stickers!
Ali Spittel

Updated on
・1 min read
Stickers (or your lack of stickers!) can say a lot about your personality and interests as a developer!
Here's my primary laptop: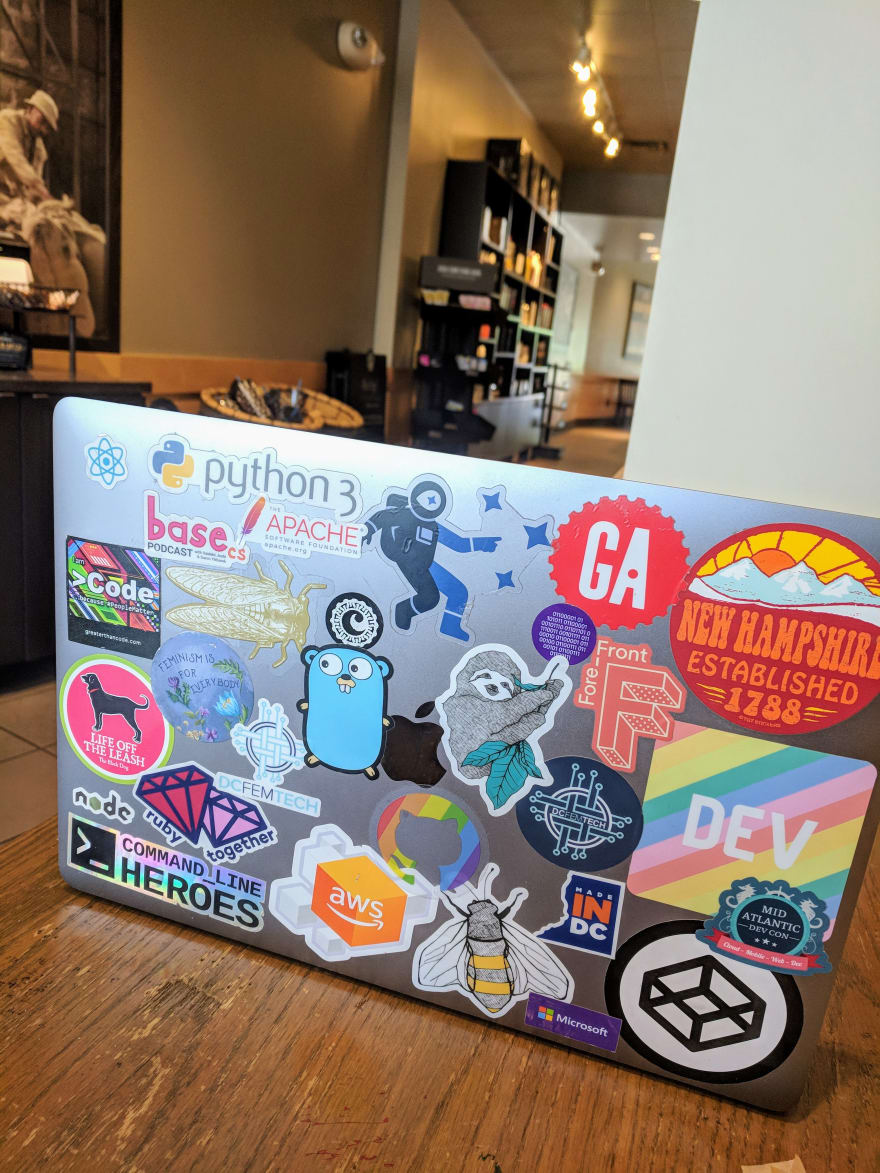 Bonus! Here's the bottom:
Also, while you're going through the effort of photographing your computer, you can also send it to devlids!
Classic DEV Post from May 10 '19